How To Choose Bathroom Cabinet
author: Foshan Queenswood Kitchen & Bathroom Industrial Co.,Ltd
2021-03-05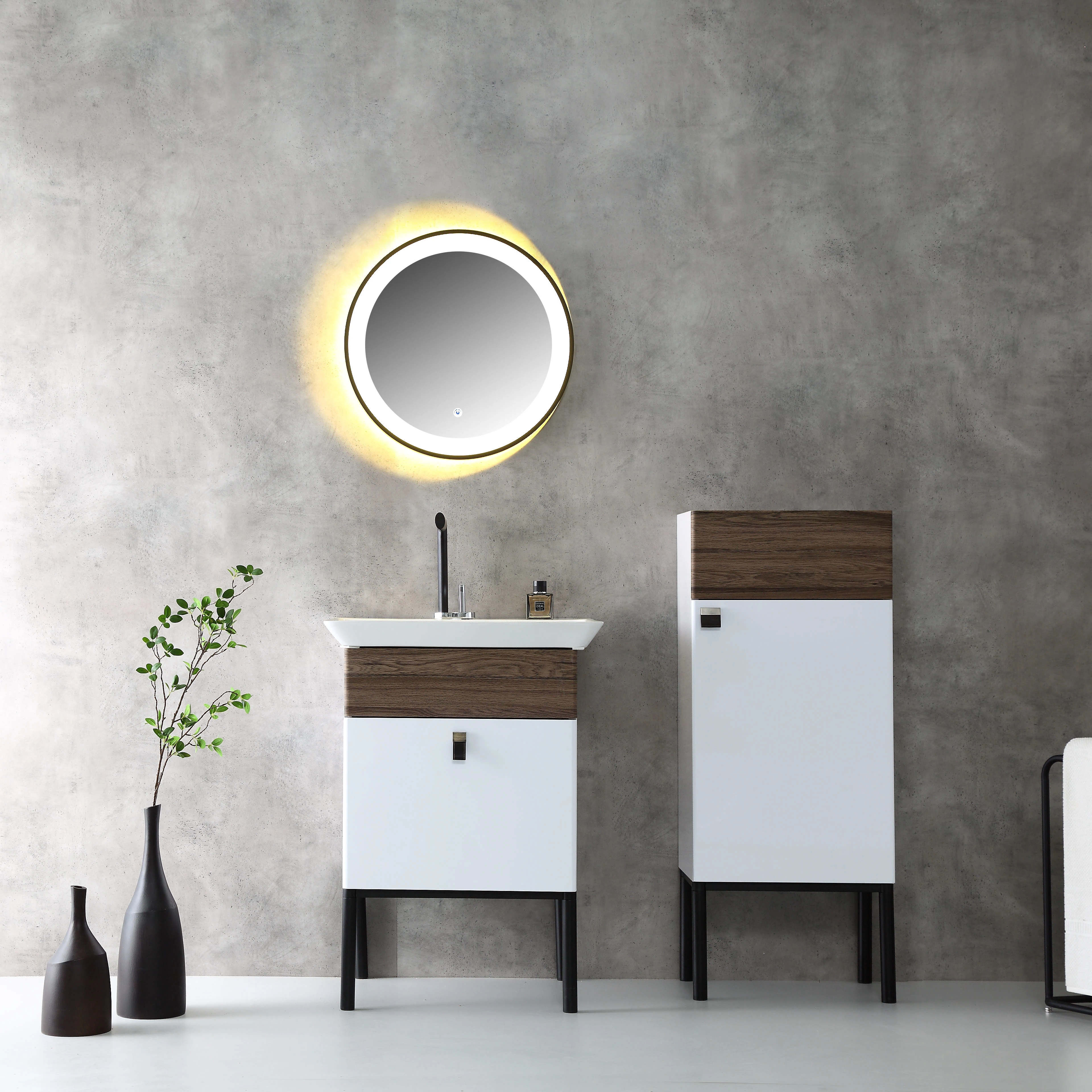 Bathroom cabinets are top concerns when designing bathroom. If you don't choose it well, you may get moldy. Many homeowners choose stainless steel bathroom cabinets because of corrosion resistance and durability. But is stainless steel really good?
At present, the bathroom cabinets in the market are classified according to their materials: solid wood bathroom cabinets, PVC bathroom cabinets, plywood bathroom cabinets and stainless steel bathroom cabinets.
Solid wood bathroom cabinet
Mainly made of domestic and imported rubber wood. The surface paint has two kinds of paint: PU and PE. Guangdong products mainly use PE paint, while Zhejiang uses more PU. The quality of the board is mainly divided into the dryness of the board. If the dryness is good, it is not easy to crack after the paint is finished, and the one with poor dryness is easy to crack when using.
The performance of PE paint is better than that of PU, and the relative price is a bit more expensive. The assembling process is mainly tooth bonding. Instead of gluing with flat lead nails. Therefore, this is the basic difference between good and bad solid wood cabinets, and also the difference in price.
PVC bathroom cabinets
In terms of the craftsmanship of solid wood cabinets, it is not cracked, but it is easy to deform during use. In particular, the door panel has a warped angle after being used for a certain period of time, and the closing is asymmetrical. The surface color is prone to discoloration during use.
Plywood bathroom cabinet 
The production process is the same as the solid wood structure. After the paint is done, it will not be deformed during use, and the color will not change easily. The weight is heavier than the general material. The price is also cheaper than the above two products.
Our floor standing plywood bathroom cabinet, is in hot inquiring, which is supported with online technical support and free spare parts.
Stainless steel bathroom cabinet
It is a product that has been produced in recent years. It combines the advantages and disadvantages of the above three products to produce a new type of product. However, due to the poor strength of the material, the ability to resist punching is weak. The price is relatively high. However, due to the high water content in the bathroom cabinet, the stainless steel is corrosion-resistant, good-looking and durable, which is now the biggest concern of users willing to spend money.
Stainless is popular with people now, if you want to use it long time and get it with good price, it's better to choose plywood bathroom cabinet. Click here to get free quote and  plywood bathroom cabinet idea.