Foshan Queenswood Kitchen & Bathroom Industrial Co.,Ltd and New Sanitary Ware held a grand "New Media Strategic Cooperation Signing Ceremony"
author: Foshan Queenswood Kitchen & Bathroom Industrial Co.,Ltd
2023-02-28

On the afternoon of February 23, Foshan Queenswood Kitchen & Bathroom Industrial Co.,Ltd and New Sanitary Ware held a grand "New Media Strategic Cooperation Signing Ceremony". Mr. Xue Liangsheng, General Manager of Domestic Sales of Queenswood Kitchen and Bathroom Ltd together with its Director of Domestic Marketing Mr. Yang Zejian, Operation Manager Miss Xu Fuling and Ms. Jiang Cai Xia, Chief Editor of New Bathroom Net attended the event. The two parties will deepen cooperation in brand image building, product marketing promotion, brand value and awareness enhancement. As a senior industry association in China, New Sanitary Ware has  rich experience in the operation of new media and is highly respected in the industry. Queenswood will rely on the authority and popularity of New Sanitary Ware in the industry to spread the idea "Design for young" in an all-round way and create a new benchmark for young life together!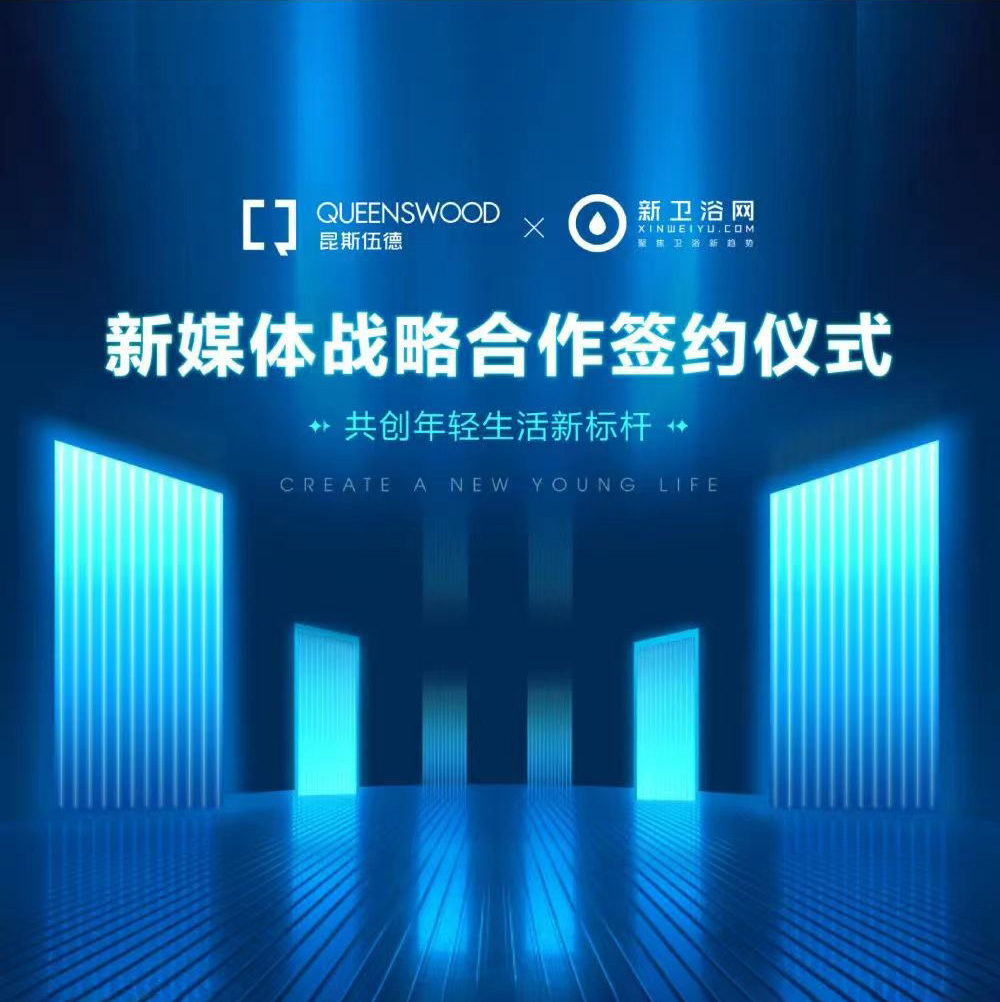 Queenswood always adheres to design-driven marketing, guiding the market with high quality, observing market trends, meanwhile insisting on independent innovation and constantly exploring the living habits of young people to make unremitting efforts to produce bathroom products favored by young consumers, committing to creating a modern and top brand of bathroom solutions, striving to become the vane of the industry!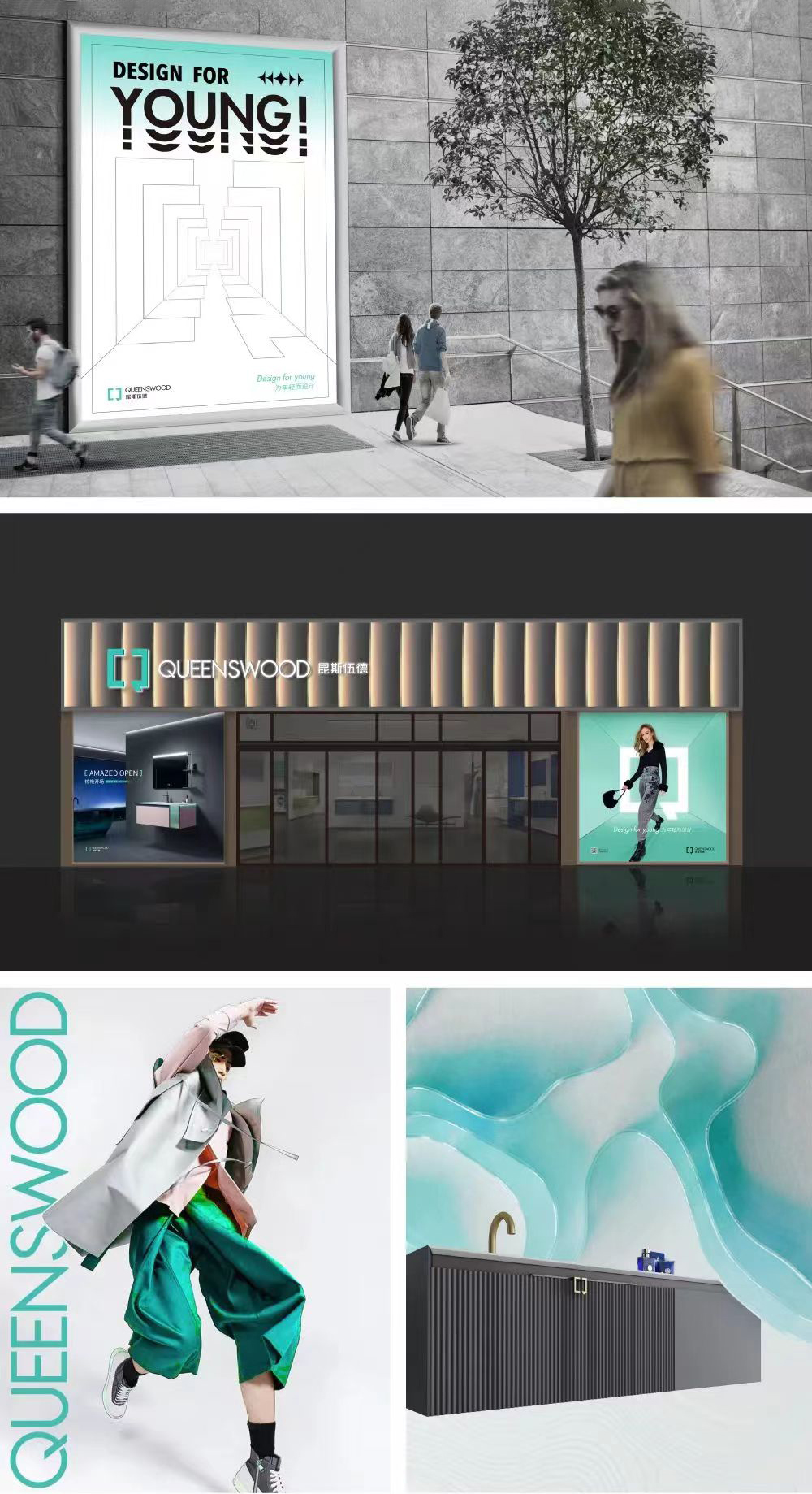 At the signing ceremony, Mr. Xue Liangsheng, the domestic sales general manager of Queenswood, introduced the upgrading of the corporate brand image and put forward the "four new" strategic measures. The first New is that according to the market demand to put forward the slogan "Design for young" and to build a young and energetic "new team". The second New is to take the young generation as the customer group and provide young people with comfortable and applicable bathroom space products. The third New is through upgrading the corporate image and products to continue to strengthen the output of original design products, pursuing fashionable and innovative products and catering to the needs of young consumers so as to provide them with high-quality products and services. This is what we, Queenswood, have always insisted on. of. The fourth New is that we started to carry out products publicity promotion in all-round ways in the field of domestic marketing new media this year, such as Tiktok, Wechat Channels, Little Red Book and other new media platforms to empower our distributors to develop. In the future, Queenswood will definitely take good advantages of the popularity and platform from the New Sanitary Ware media to empower  our products, helping the young consumer groups understanding the charm of Queenswood's  products.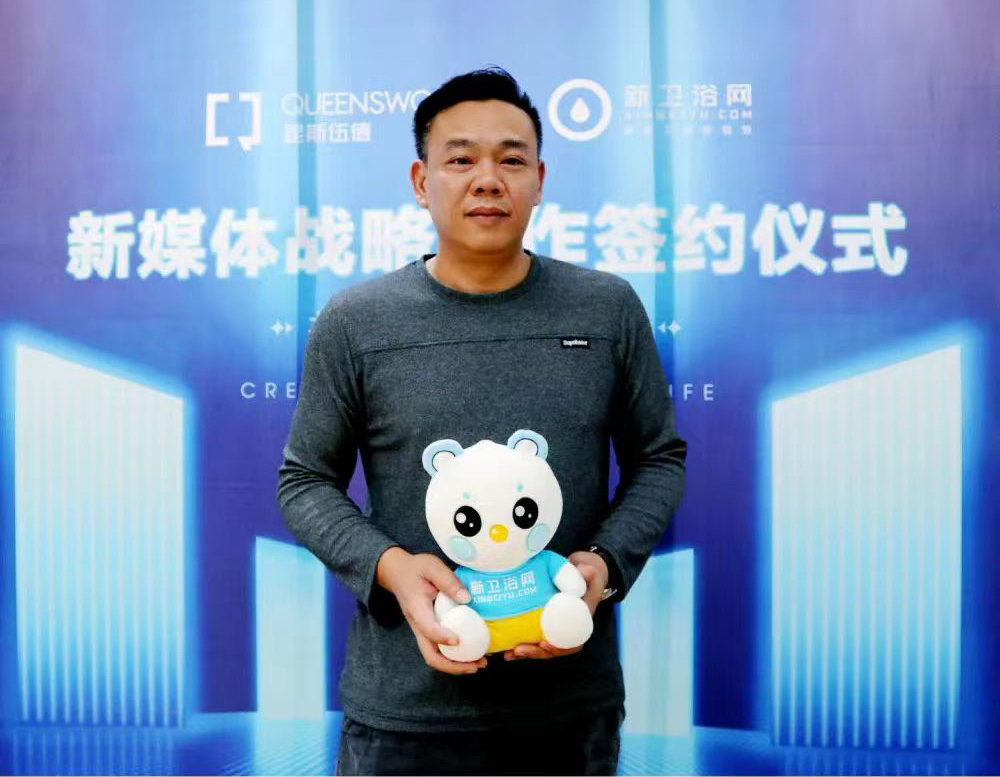 After that Ms. Xu Fuling, Operation Manager of Queenswood, introduced to us that Queenswood continuously upgrade its brand image and positioning since 2022, directing  by the core competence of "design • youth • quality" and Our core value "Design for young". Ms. Xu Fuling said the cooperation agreement between that Queenswood and New Sanitary Ware marks that both the two parties will further strengthen brand promotion and market expansion, enhancing brand influence and market share. In the future, Queenswood will devote himself stimulating the healthy development of the bathroom cabinet product industry so that more users can understand and choose Queenswood's bathroom cabinets, enjoying better products and services.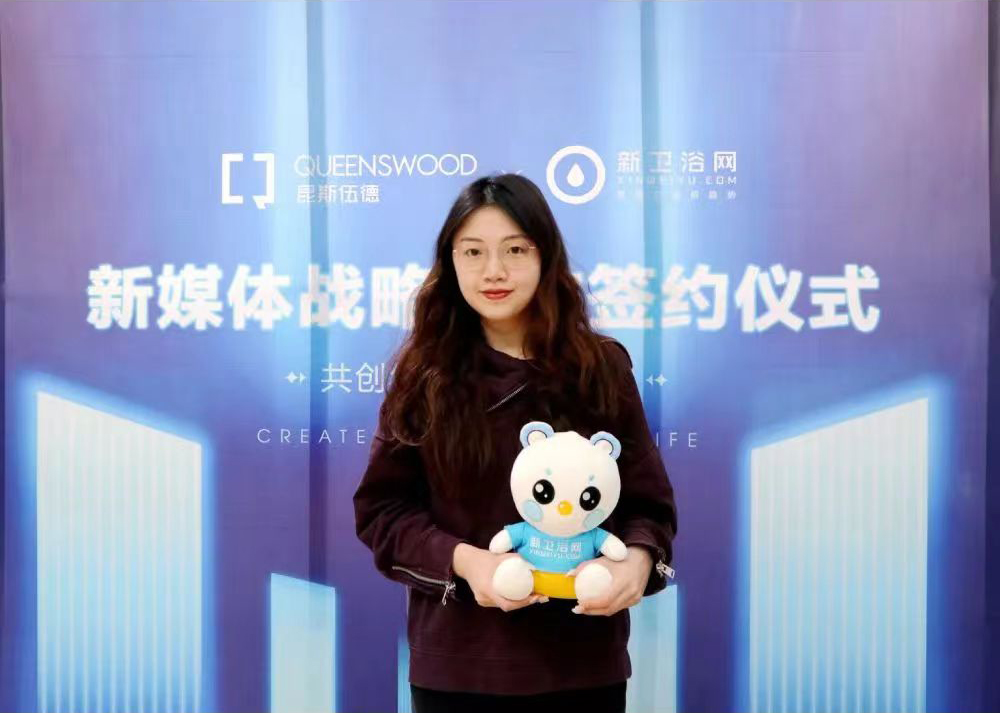 Ms. Jiang Caixia, editor-in-chief of New Sanitary Ware.com, said that they are an industry authoritative media based on the industry authority organization of Guangdong Sanitary Ware Chamber of Commerce and is committed to creating the top-ranked media in China's sanitary industry. It is also a leading online media and value-added information service provider for China's sanitary industry. Through the power of the media to drive Queenswood to a broader market and achieve all-round and multi-dimensional development of the brand. It will not only effectively demonstrates the strength of the enterprise but also enhances the brand's market influence.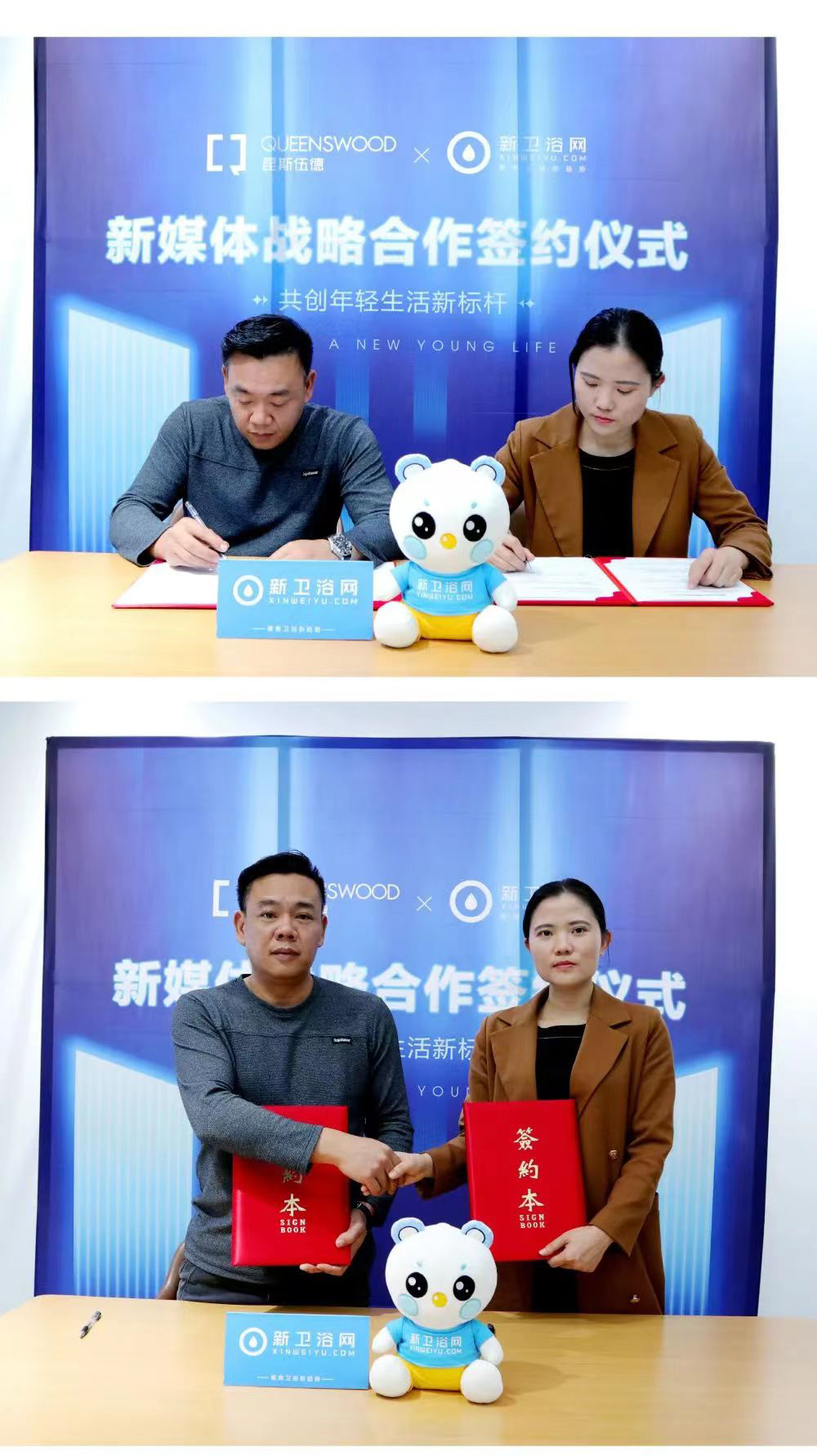 Queenswood Sanitary Ware joins hands with New Sanitary Ware Network to launch a brand image promotion strategy will mark a new starting point for the development of the integrated sanitary ware industry. The two parties will work together to explore more "Starting methods" for brand image building and marketing promotion, to promote brand transformation and upgrading so as to achieve mutual benefit and win-win development