BELLA series-When the life meets light luxury
author: Foshan Queenswood Kitchen & Bathroom Industrial Co.,Ltd
2019-04-28
Light luxury
 is a life which "no burden and have quality"
There is no need to pretend in life, fashion must have an attitude. Light luxury, is not only a design style but also a life attitude. It is extremely elegant and fashionable. Light luxury is here to start an elegant and good life.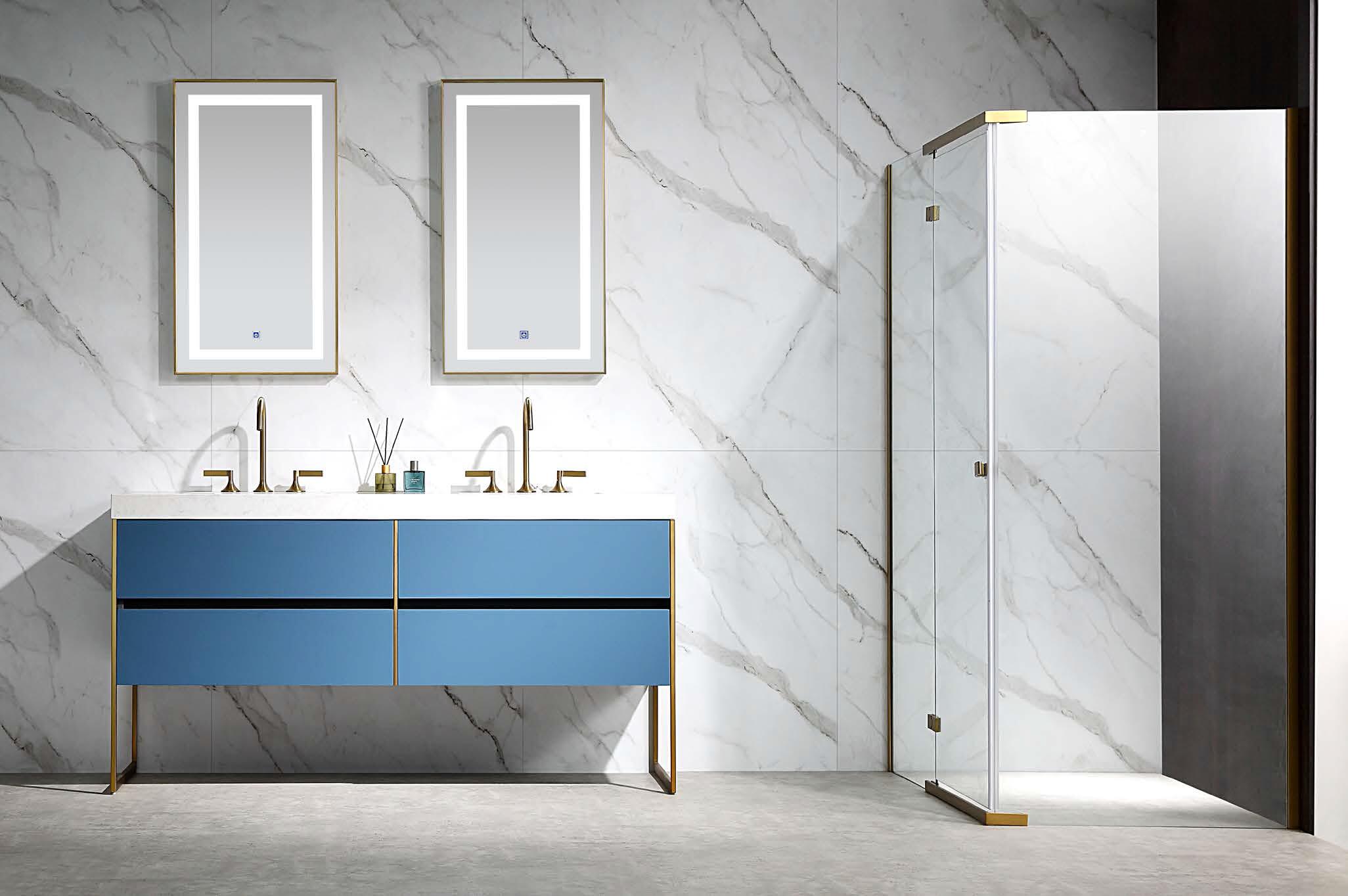 Injecting a blue of elegance and nobility into space
Bella series uses Prussian blue cabinet doors with a luxurious gold stainless steel frame base, which is quiet and serene but full of life. It is simple, fashionable, and full of light luxury while showing a touch of warmth and atmosphere, it also draws strong fashion elegance.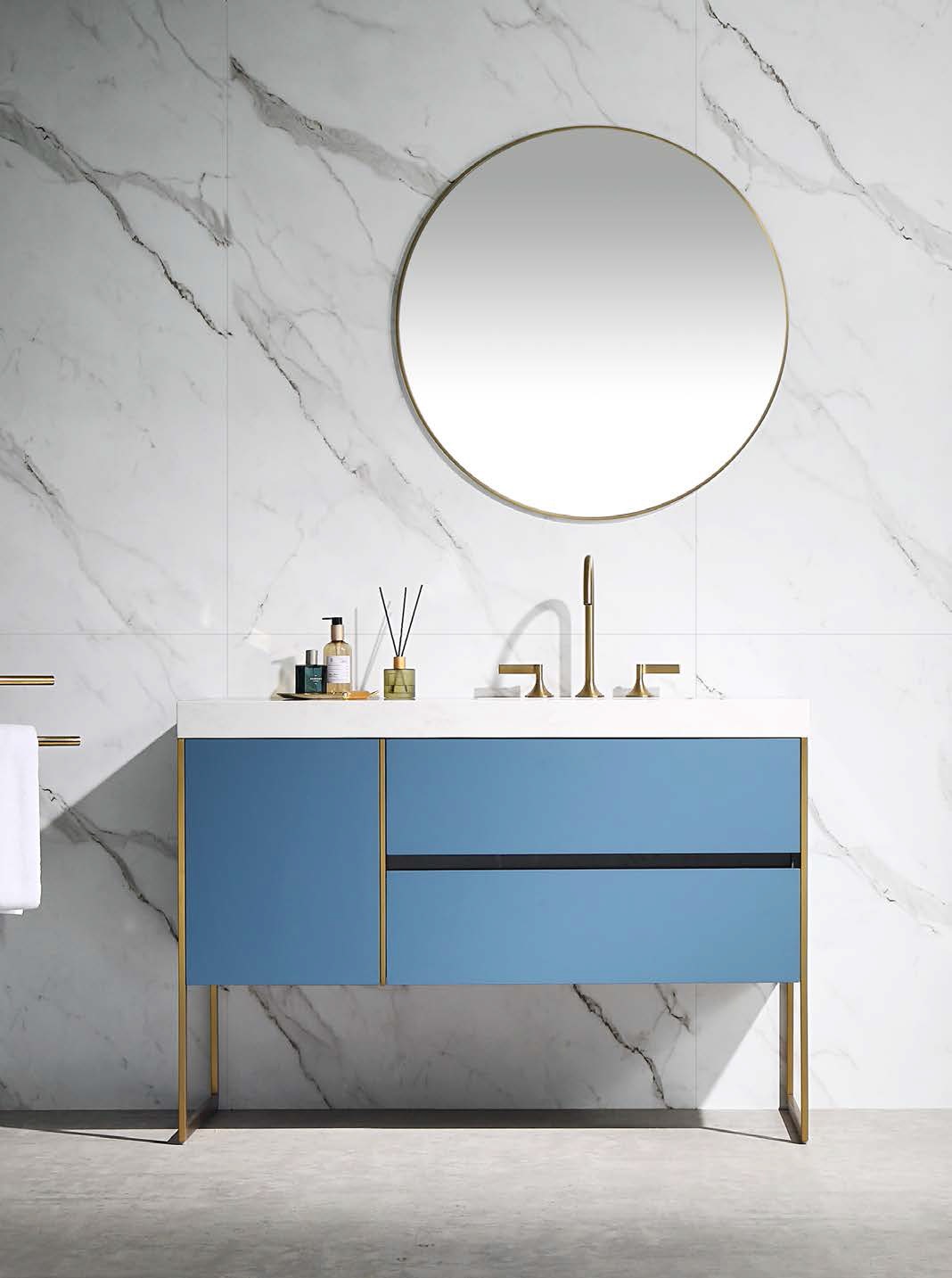 Concise but not casual, advanced but not exaggerated
It uses marble material, which has both beauty and texture. Through the luxury of the material, it reveals the pursuit of exquisite and elegant life without any trace without concealment.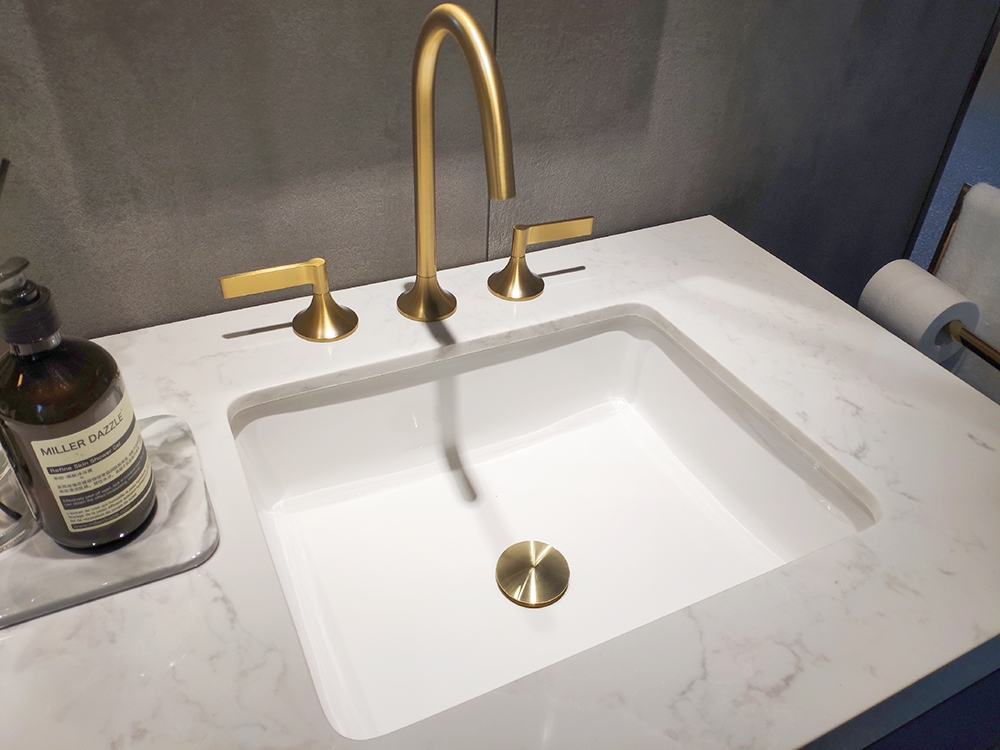 Humanized design, simply push and pull, silent opening and closing, create a peaceful space for you.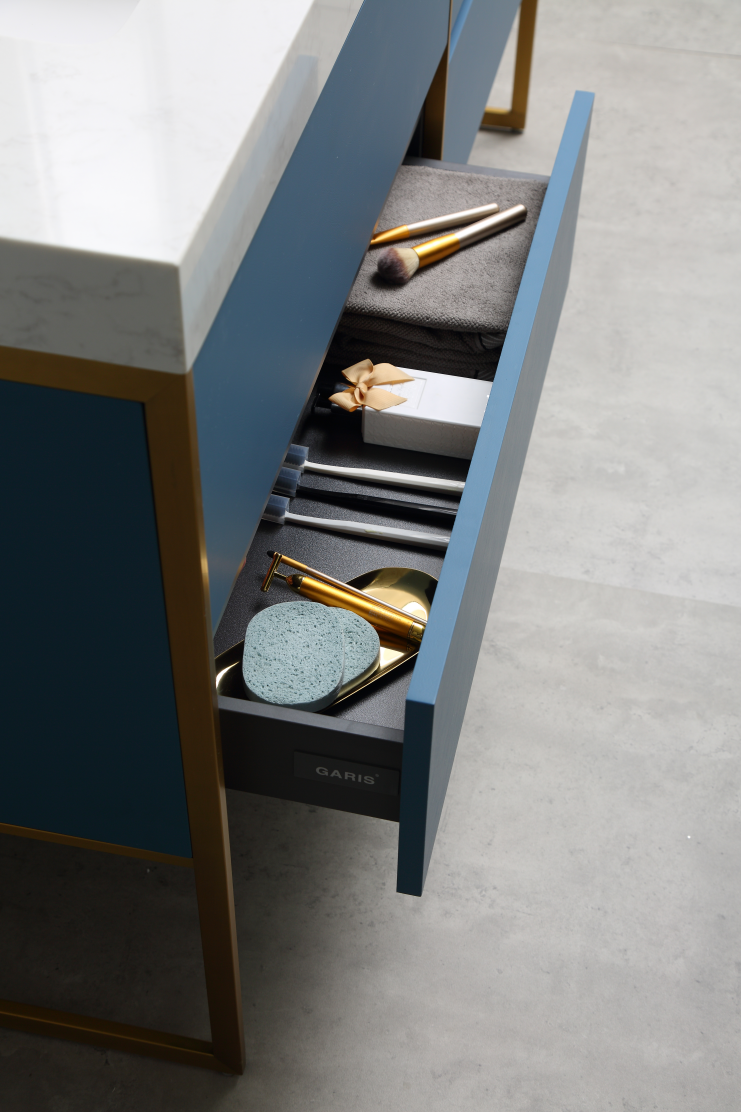 The scientific and systematic storage system adopts a large-capacity layered storage design, which saves the messy display on the countertop. Bottles and jars of all sizes can be stored one by one, hiding the wisdom and calmness of bathroom life.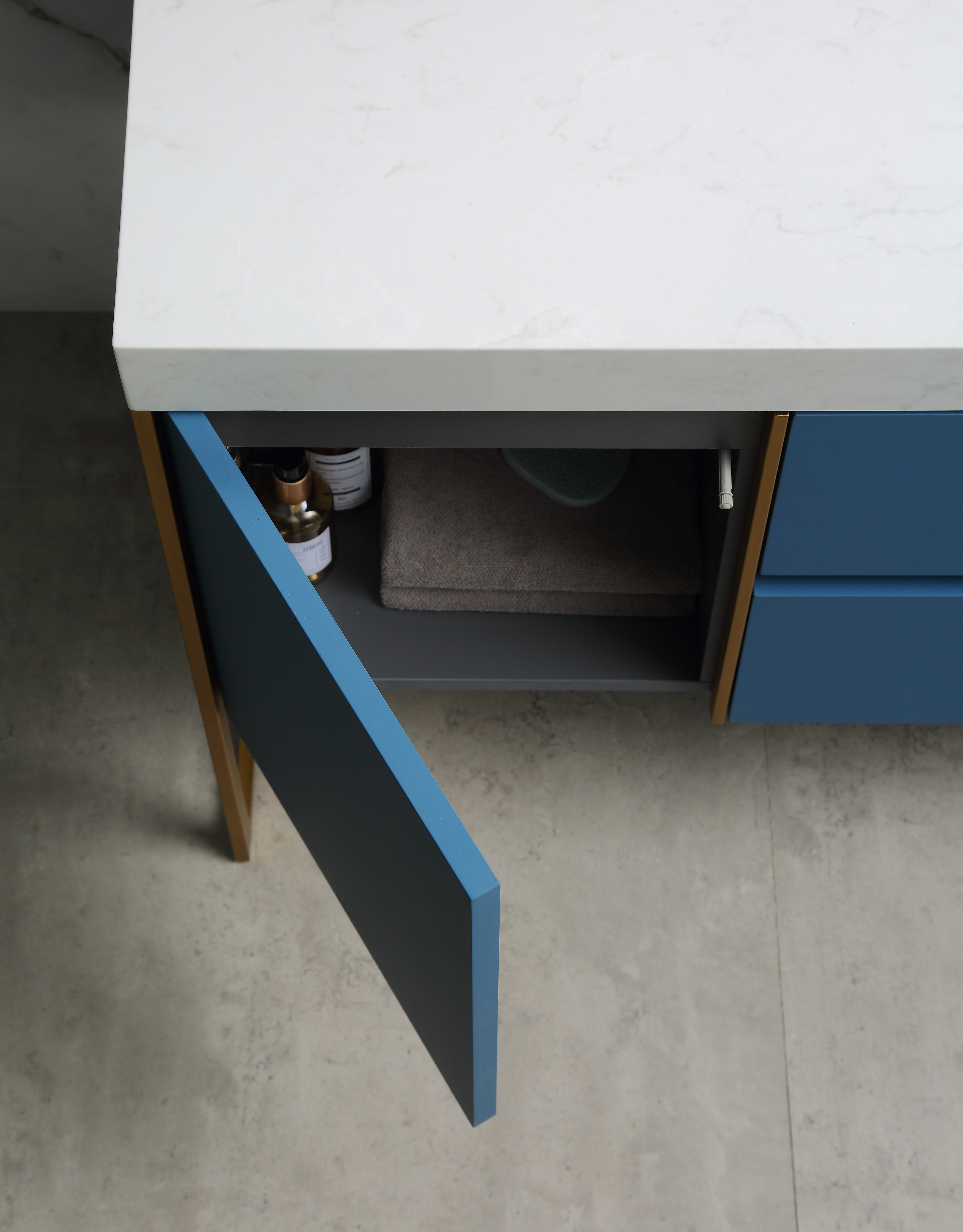 It is not eye-catching and exaggerated but allows those who pursue the taste of life to inadvertently enjoy a high-quality life, which is the best interpretation of modern light luxury.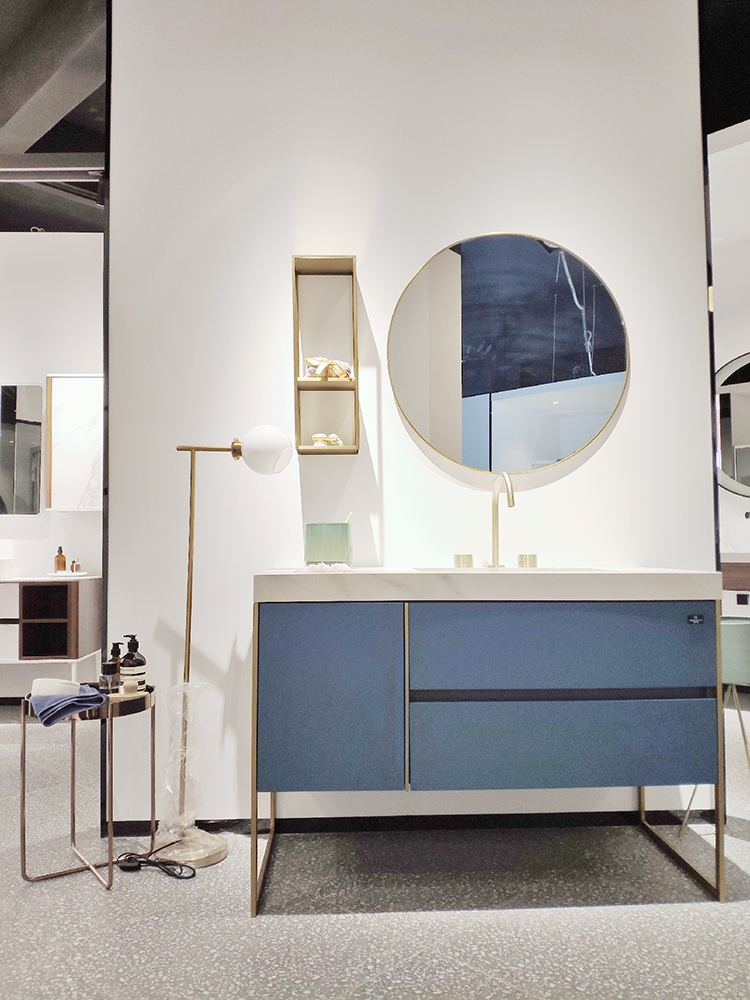 The Bella series takes the simple and stylish light luxury romantic style to the extreme. In-person, you will find that the entire bathroom cabinet is neither overly complicated in shape nor rich in color. Instead, it brings a feeling of relaxation, comfort, and warmth to the people with an elegant magical power that straightens out the heart.