Tips for Maintaining Bathroom Cabinets
author: Foshan Queenswood Kitchen & Bathroom Industrial Co.,Ltd
2023-04-17
1. Use clean absorbent paper to spread on the water stains on the bathroom cabinet, and press it with a heating iron
You can also apply toothpaste on it, then dry it and wax it.
2. When cleaning the cabinet, it is best to use a neutral reagent for the cabinet cleaner, such as: wipe with toothpaste
If it is dirty, wipe it with a soft cloth. Do not use metal wire, scouring pads, or strong chemicals to scrub.
3. Try to keep the space separated from wet and dry to prevent water stains left on the cabinet for a long time.
4. Keep the air circulation in the bathroom, keep the cabinet body dry and prolong the service life.
5. Avoid long-term watering, if there are water droplets, dry them with a cloth in time.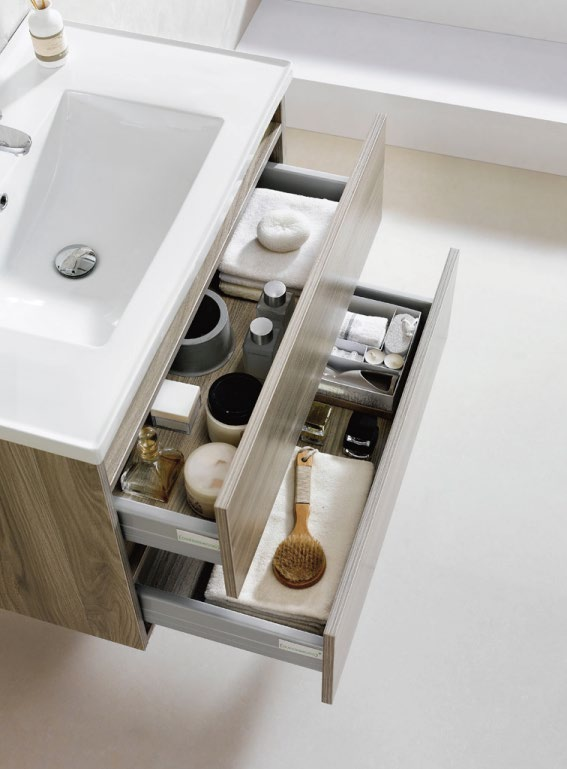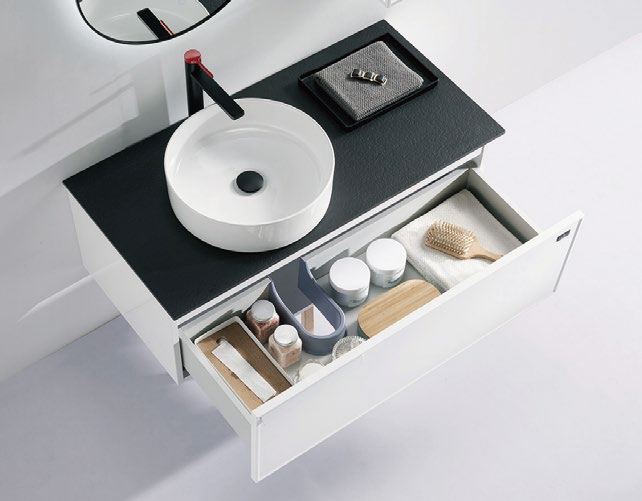 1. Apply with a cloth dampened with a mixture of soot and lemon juice, wipe dry and then wax.
2. When storing cleaning products in the cabinet, it is best to put a layer underneath for easy cleaning
Plastic cushion or small square cloth.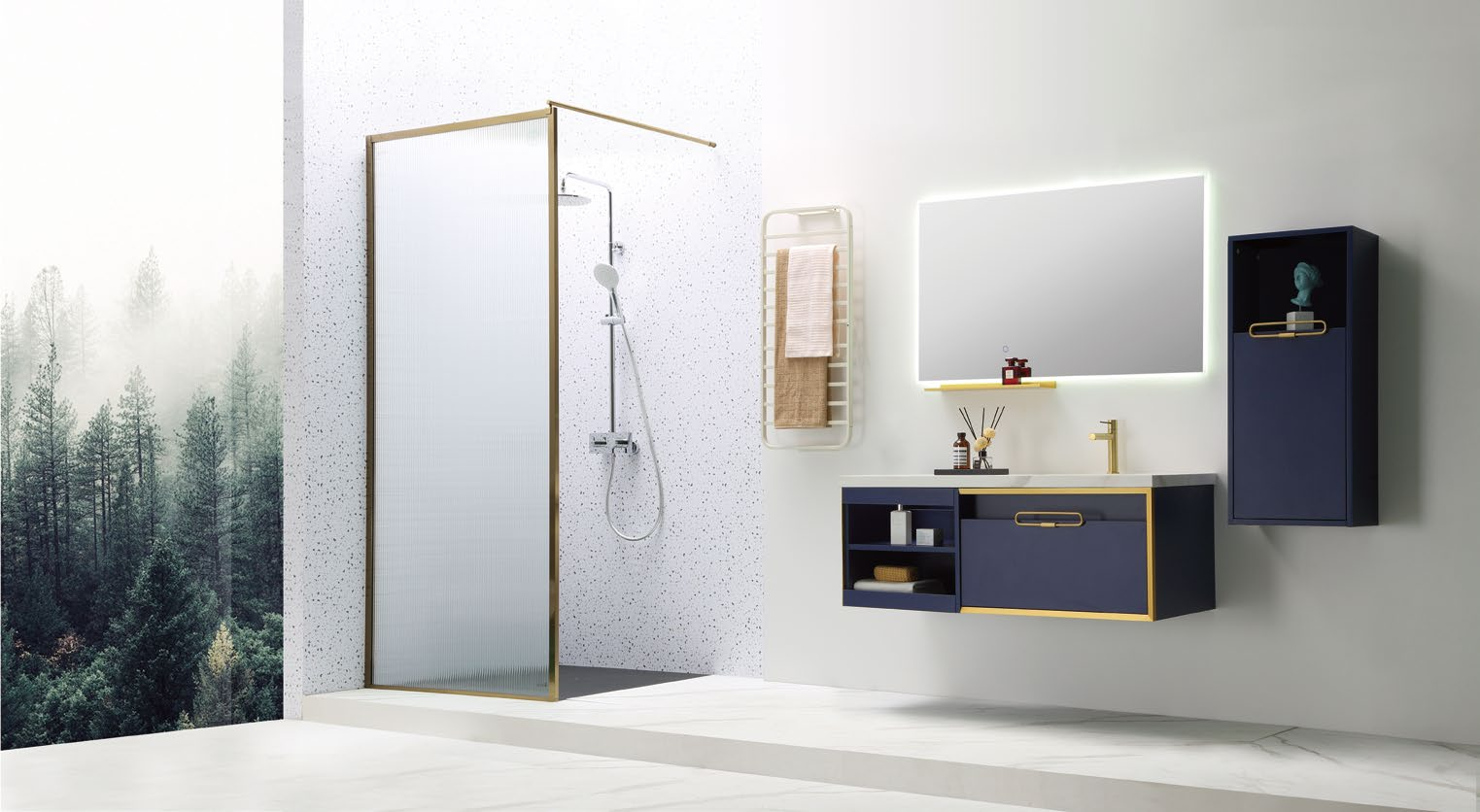 Ceramic basin scratch treatment
1. The surface of the ceramic basin should be kept clean frequently, and the dust and sand should be removed in time
so as not to scratch the surface.
2. When there are scratches on the surface of the ceramic basin, you can apply a little toothpaste on the scratches.
paste, wipe it repeatedly with a soft dry cloth, and then wax to make the surface of the bathroom cabinet
Smooth as new.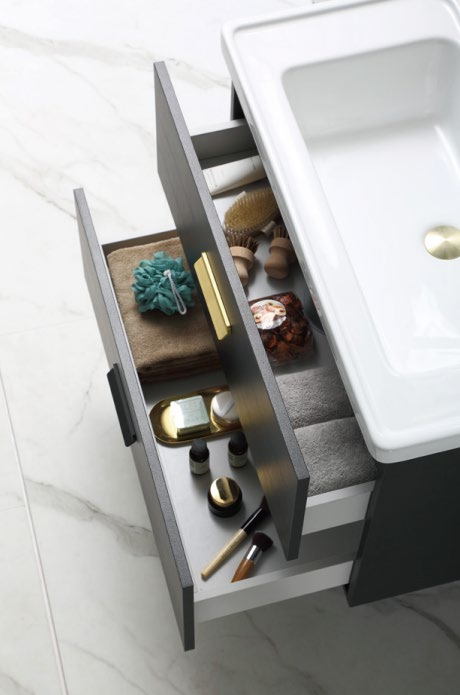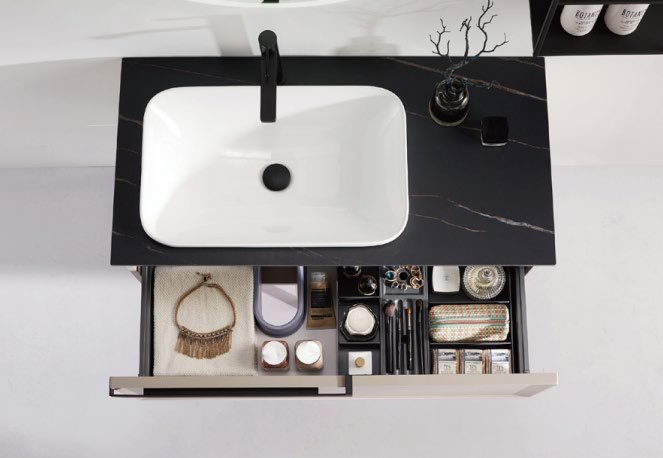 First wipe the stains with a dry polyester towel, and then wash with detergent
A solution of water mixed with a washcloth is enough to wipe the stain.
Notice:
*The detergent solution needs to be converted into a mixture with detergent and water in a ratio of 1:1
combined solution.
* Towels must be made of polyester, not cotton.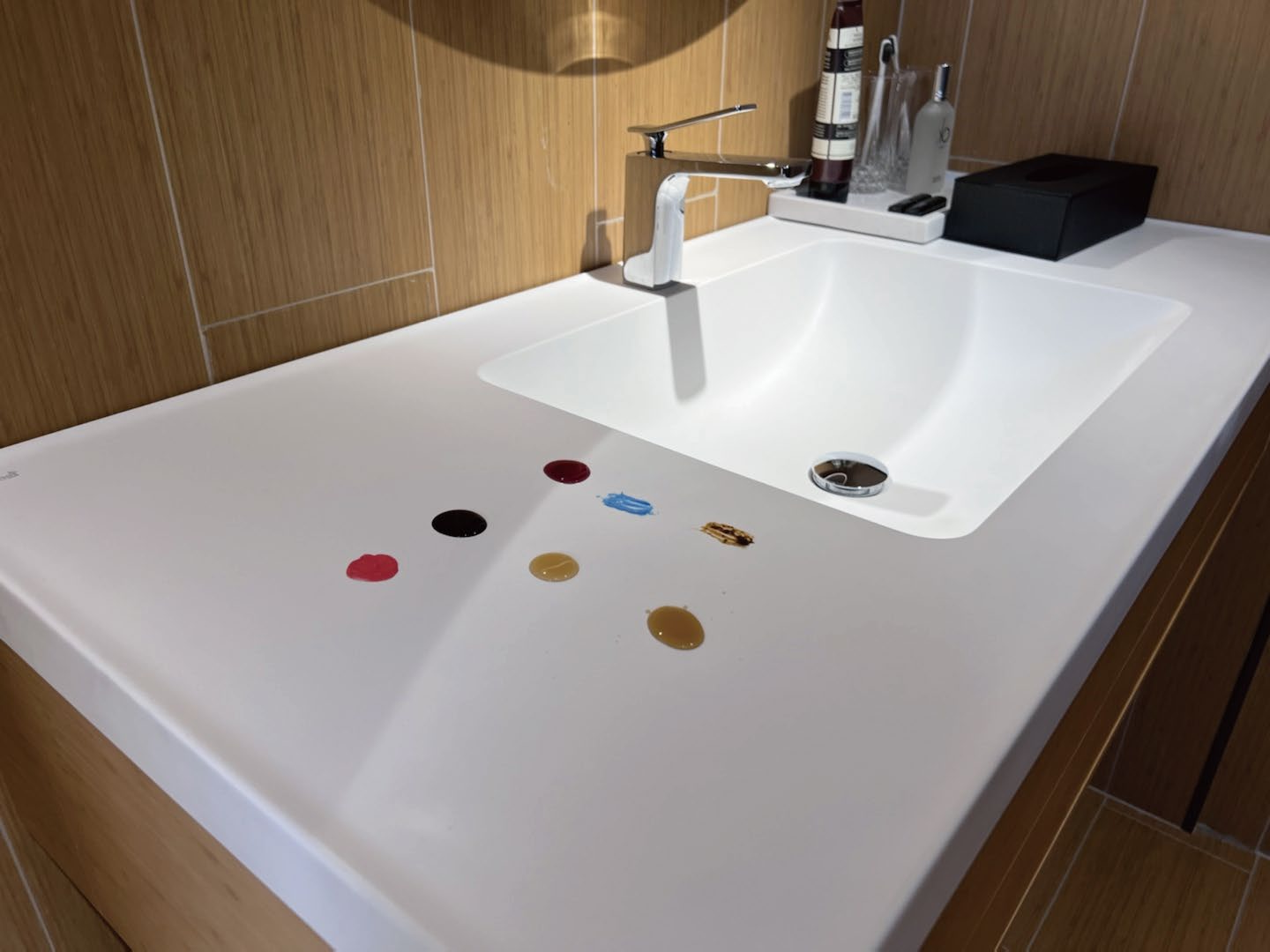 First wipe the stains with a dry polyester towel, then pour out an appropriate amount of Baili
Apply the cleaner to the stained area and wait for 2-3 minutes, then use dry
Rinse the stained area with clean tap water, and then dry it with 1
A polyester towel wipes clean.
Notice:
* Bailiche cleaning agent is a strong alkaline solvent, which is corrosive to a certain extent.
Remember to wear protective gloves to avoid harming human skin.