AMOR Series| Jane Eyre, life is an art.
author: Foshan Queenswood Kitchen & Bathroom Industrial Co.,Ltd
2021-01-16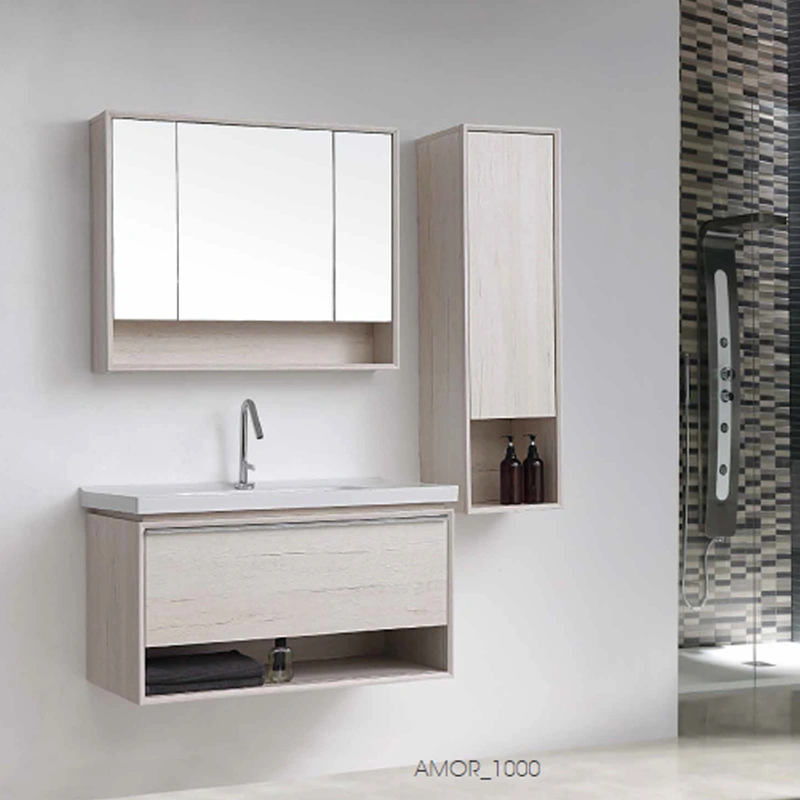 Life is very nice, but it lacks form. It's the aim of art give it some.
                                                                                                                          ——(France)
Jean Anouilh
Make life full of rituals
Say "Hi" to yourself in the mirror every morning
Let the body gather full of positive energy
Wash away your dust-stained face every evening
Let the trouble and fatigue of the day flow away from the white ceramic basin
Art originates from the yearning for a better life
Minimalism
:
a popular art design style in home design in recent years, The pursuit of simple colors, natural materials and 
t
ough and forthright lines. Different from the abstract expressionism, minimalism opposes over decoration and advocates the product to be displayed in the original and pure form.
In the ever-changing trend, Amor series bathroom cabinets are restoring the concept of minimalist design style with simple, natural and humanized design. 
This idea of going back to simplicity and nature is exactly what most people yearn for.
Three sizes for different 
size 
bathroom
Life is like a basin
Glazed ceramic basin was made by strict control and high temperature of 1200 ℃ -, It's shiny and unfading. It's like you've been through a long period of exercise and testing, you will be stronger than you think.
Art is making the simple remarkable.
Simple 
high 
thick
ness-
 edge ceramic basin, simple Canyon oak color, simple open drawer, simple copper faucet
,
 the use of 
these elements in Amor series
 bathroom cabinet
 makes
 people feel
its quality and charm is the soul. This feeling can satisfy your endless pursuit of bathroom, give people visual enjoyment, with extremely simple items, depict not simple art.
                                                          Storage is also an art
Bathroom is frequently used every day, in addition to the pursuit of clean and beautiful, reasonable storage design is essential. If the storage accessories are not bought well, the cabinets are all furnishings!
In the design of Amor series bathroom cabinets, the placement of various towels, skin care products and daily necessities should be considered. The storage space of the big drawer of the bathroom cabinet, the storage space of the mirror cabinet in different formats, and the storage space of the drying area of the side cabinet. This design not only improves the utilization rate of space, but also makes it more user-friendly. It can kill two birds with one stone.
Life is made 
up of countless details
Life is made up of every detail, and so is the bathroom cabinet.
A set of bathroom cabinet is composed of numerous accessories, which determine the temperament and taste of bathroom cabinet.
From the plate production, lamination, edge sealing, drilling, cleaning;
To handle design, bathroom cabinet installation molding;
Every detail is carefully organized by a group of "little bees" (our hardworking employees) behind queenswood to create more sense of form for you and your family.