The advantages of the Queenswood brand | Breaking the young circle with strength and power.
author: Foshan Queenswood Kitchen & Bathroom Industrial Co.,Ltd
2023-04-21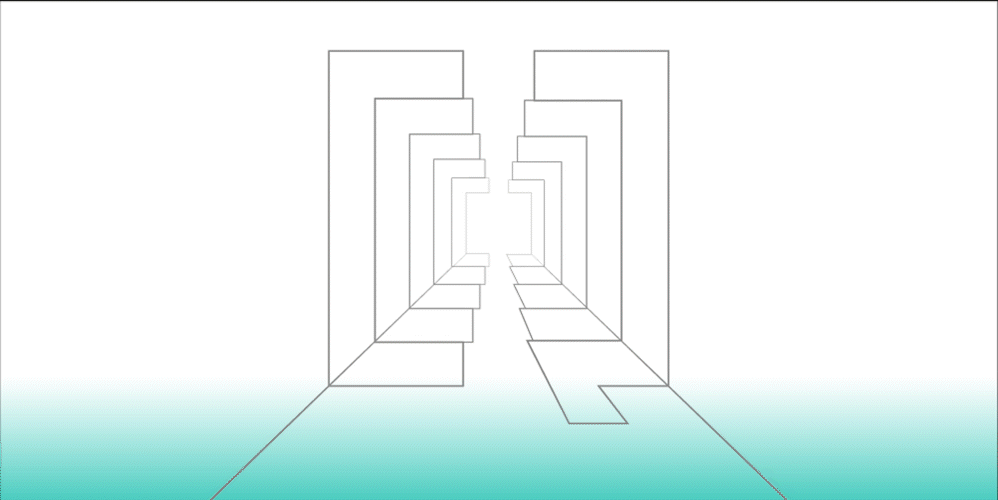 Queenswood, as a professional bathroom cabinet manufacturing enterprise with a 14-year development history, has various brand advantages, enabling it to stand out in the fiercely competitive market. 
Queenswood has a professional team including designers, engineers, production personnel, sales personnel and after-sales service personnel, who have rich experience and professional skills, providing a solid foundation for the design, production and sales of the brand's products. Queenswood pays attention to original design concepts, constantly introducing fashionable and youthful design elements to meet the diversified needs of modern consumers for bathroom cabinets. In addition, Queenswood also actively adopts advanced 3D home technology to provide consumers with more realistic and intuitive product display and customization experience, thus improving user experience and satisfaction. At the same time, Queenswood makes full use of new marketing means such as social media to actively promote the brand image, enhance the brand's visibility and influence. Finally, Queenswood's cooperation with strategic partner enterprises provides the brand with more resources and support, strengthening its competitiveness in the market.
Next, we will discuss in detail the brand advantages of Queenswood, and see how it breaks the young circle with strength.
Professional and efficient service and production team
—
Queenswood has an elite sales service team with high-efficiency and strong DNA execution power, thinking hard and acting steadily. The team members include veterans with more than 20 years of market experience and young and energetic new forces, who can provide one-to-one communication services in all links of the sales process, saving time and solving various problems in the sales links efficiently.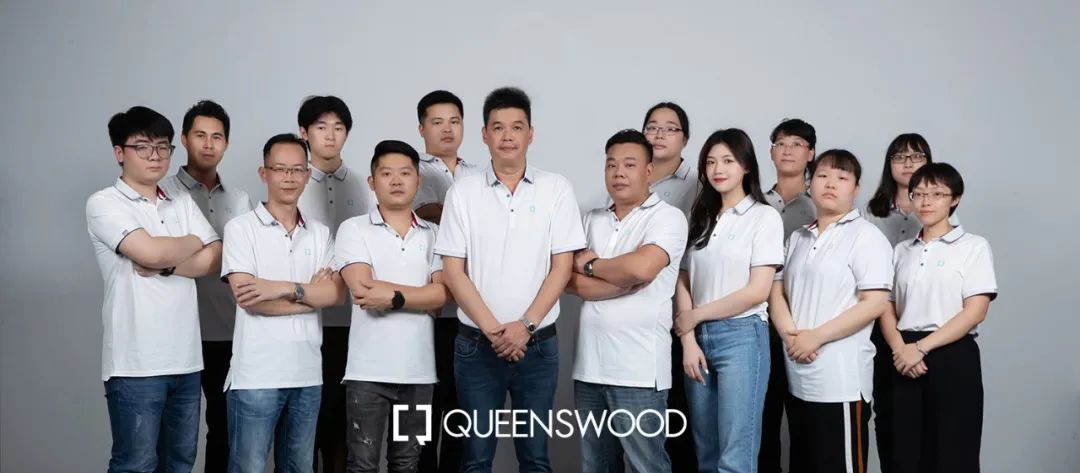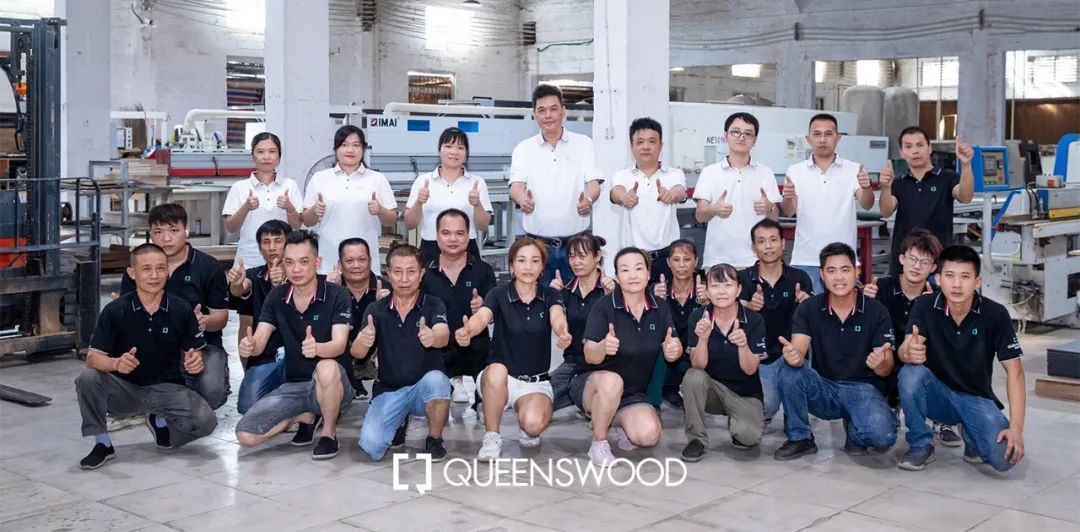 Queenswood has a design team with an international perspective.
—
Queenswood has partnered with the industry-leading original design team "Hanyi Design" to design for the young. They have formulated Kunswood's original, young and practical design standards based on market demand, providing customers with high aesthetic and high quality overall design solutions with an international perspective on young lifestyle.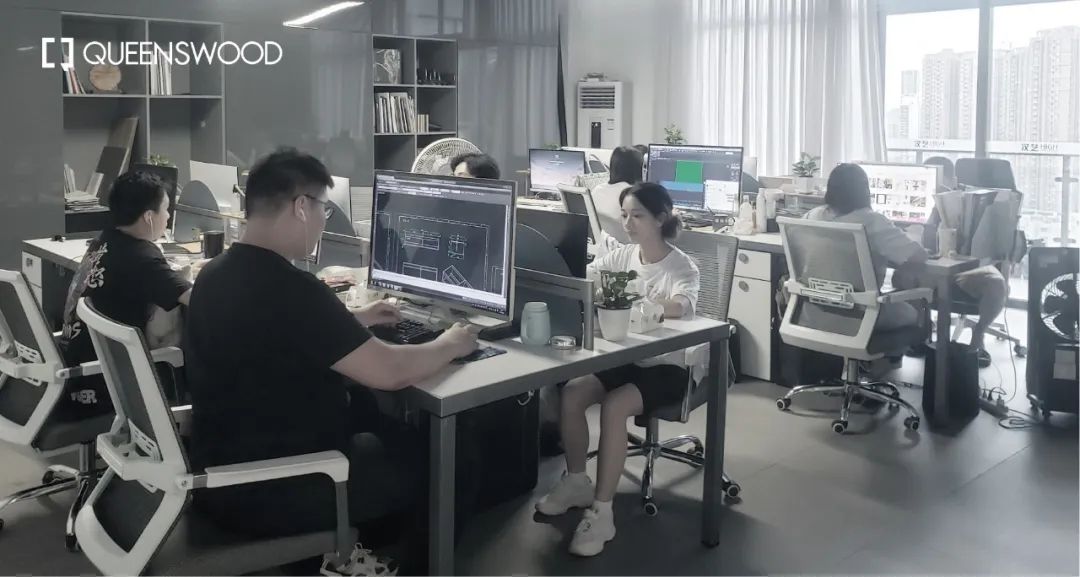 —
Original Design: Queenswood has always adhered to the basic principle of "original design" for product design, adhering to the user experience as the core, and is committed to providing the market with high aesthetic and high-quality, internationally-oriented young lifestyle overall design solutions. In recent years, Queenswood has joined forces with the "Han Yi Design" team, and product designers are top domestic and foreign design masters. They have rich design experience and have won various design awards at home and abroad. Products such as "Lokka" and "Gran" with contemporary aesthetic have been designed for Queenswood, and the design patents recognized have exceeded 50+.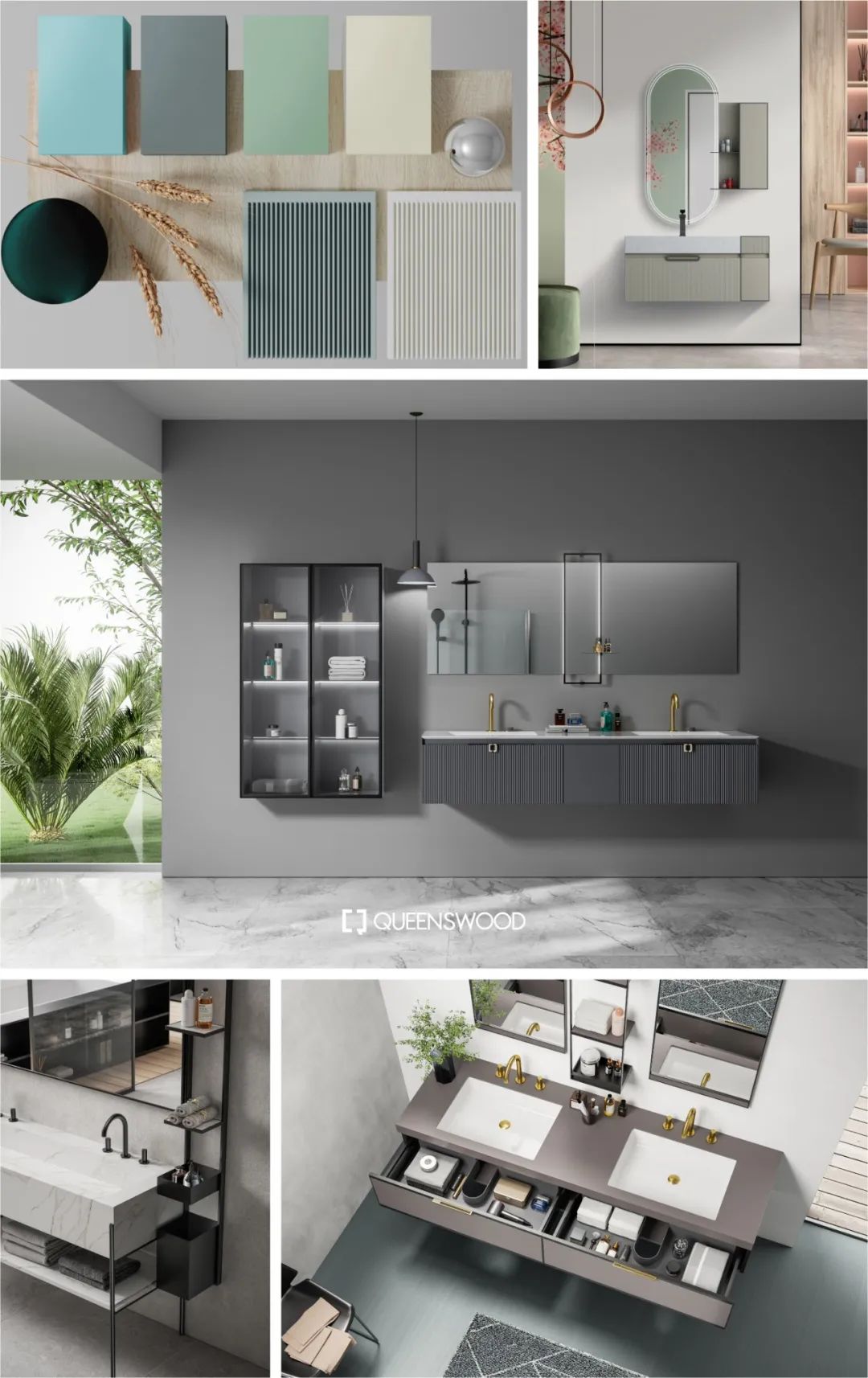 Young Quality: Queenswood positions itself as "designed for young people" and continuously innovates and develops, launching more than 20 new products each year. Each product is designed with the latest materials to create the most fashionable and stylish bathroom cabinets that meet the current aesthetic standards of young people.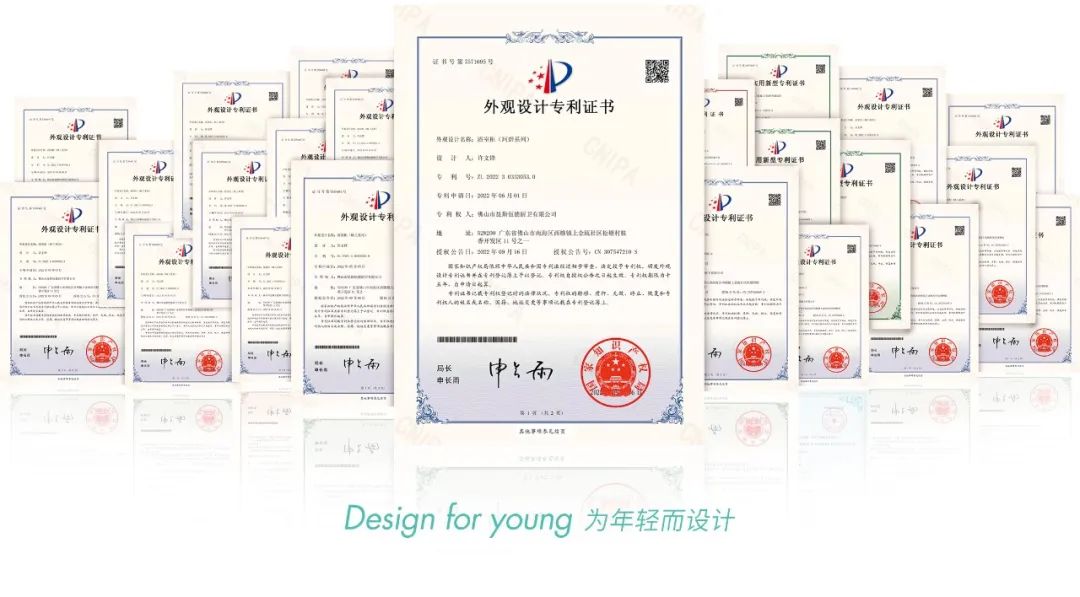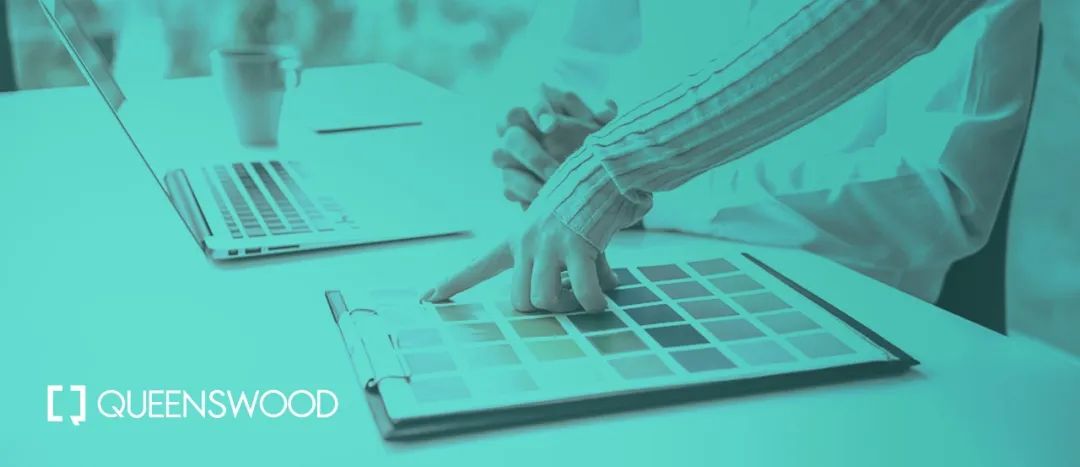 3、Three-dimensional scientist
The first Sunvage DMS front and back end integrated production line in the industry.
A complete range of 3D models of products for efficient output.
Web-based interface, no installation required, can be used across platforms anytime and anywhere.
The model is fast to cut, 3D space is switched in real time, and the pre-processed product is easy to adjust.
Intelligent design, light adjustment, easy scene setup, and easier operation than 3DMax.
Quickly switch materials, material parameters are fixed according to categories, just switch textures.
Quickly generate visuals, get results and VR panoramic images within minutes.
Discuss multiple designs for one house type and select the best option.
Customize flexibly to meet different needs when selling products.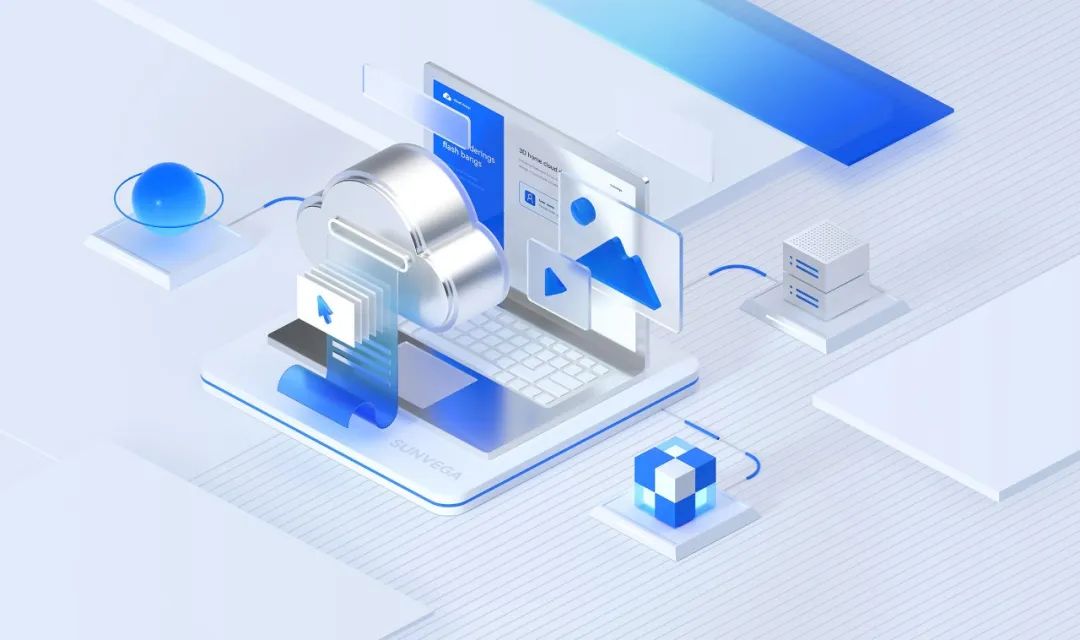 4、Empowering social media marketing
In order to enhance the competitiveness and traffic-drawing ability of physical stores, and to cater to the younger consumer group and changes in consumption patterns, Kunswood has deployed all influential social media tools since 2020, and has done its utmost to assist dealers in customer acquisition and traffic-drawing. Queenswood has systematically created precise content with user benefits as the core on influential social platforms such as WeChat public accounts, Douyin, Little Red Book, and FACEBOOK, and has exposed the brand in multiple directions to increase brand influence and competitiveness, and to empower terminal sales.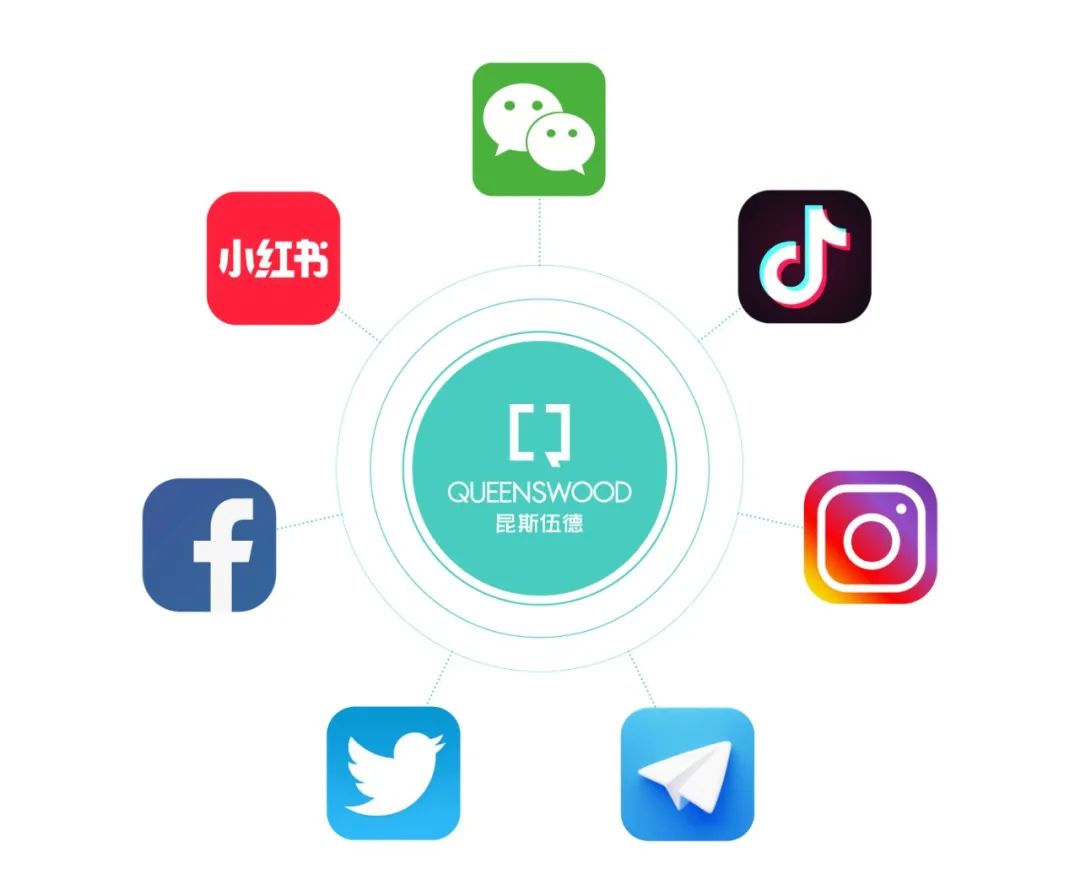 In early 2023, Queenswood and New Bath Network reached a strategic cooperation, which marked that Kunswood will further strengthen brand promotion and market expansion, enhance brand influence and reputation. As a new media for value transmission to the bathroom industry and bathroom consumer group, New Bath Network has many media channels and user base. The two companies have carried out in-depth cooperation, including brand image and product release promotion.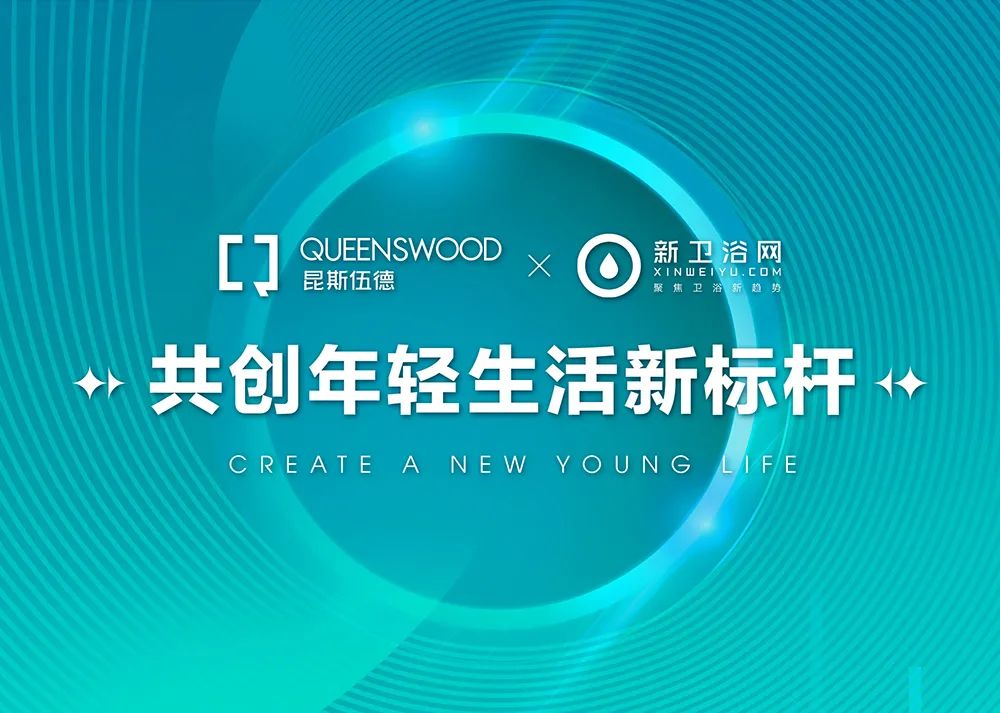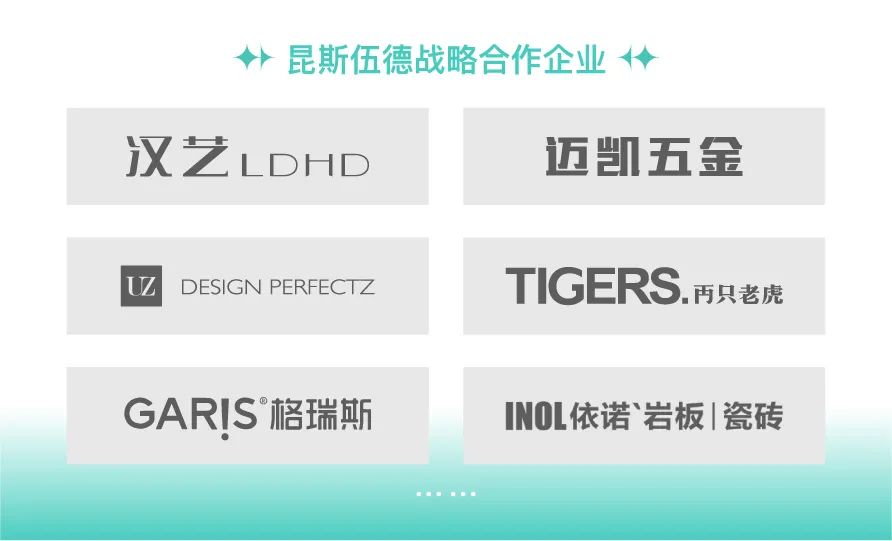 Advanced intelligent devices to ensure efficient production.
For years, Queenswood has been focusing on optimizing production technology and equipment, continuously strengthening technological innovation, and always adhering to the innovation and quality improvement of bathroom products, increasing technological investment, perfecting the ERP production management system, upgrading automated production equipment, and equipping professional and accurate automated machines for cutting, edging and drilling for numerical control operations. Innovative upgrades and multiple quality tests are conducted for all bathroom products to ensure that each product is of excellent quality, safe and reliable, bringing consumers a comfortable experience.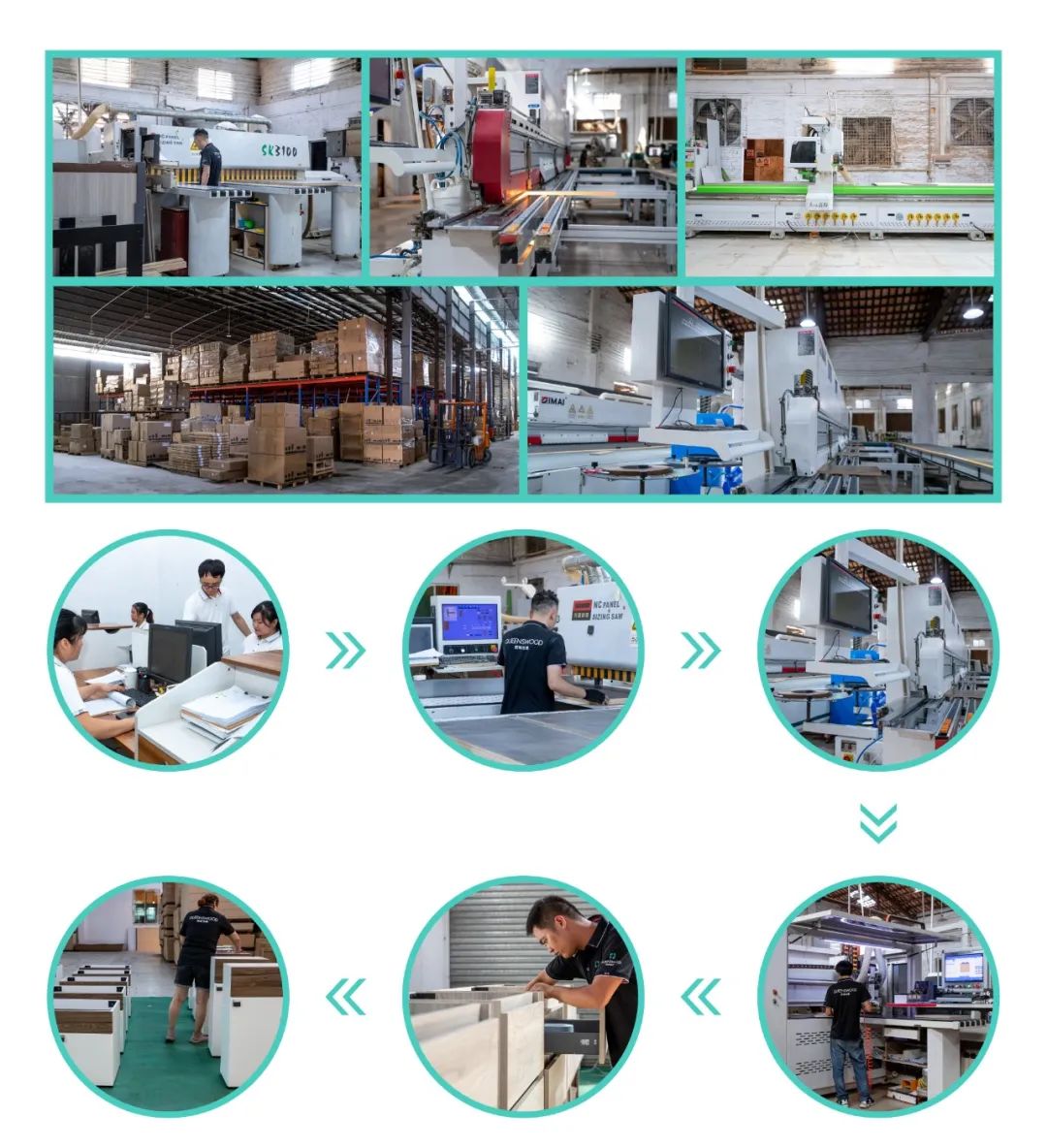 High-efficiency custom non-standard, delivery in as little as 15 days.
Queenswood has an independent non-standard customization management system and advanced production equipment, which greatly improves the efficiency of non-standard customization products from drawing to production, with the fastest delivery time of 15 days, leading the industry in delivery time.
Queenswood indicated that it will continue to use its unique brand advantages to innovate and develop, leading the trend of the bathroom cabinet industry, and creating a more comfortable and fashionable bathroom space for young consumers.