Best Tips Of Modern Bathroom Cabinet Idea For Sale
author: Foshan Queenswood Kitchen & Bathroom Industrial Co.,Ltd
2021-01-10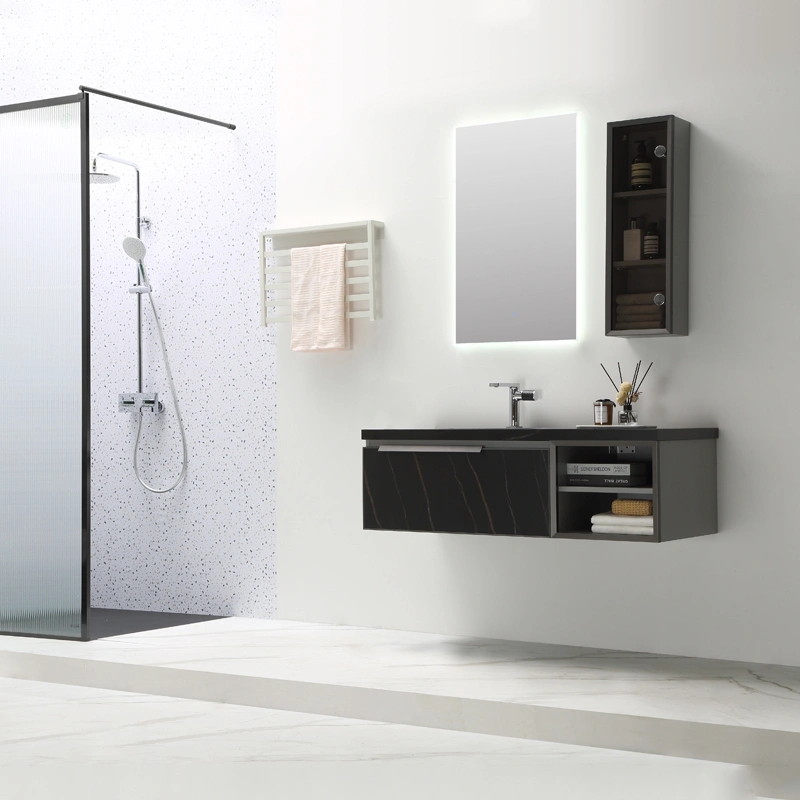 Bathroom cabinets are the most conspicuous products in the bathroom. If the bathroom cabinets can be sold, it will be relatively easy to sell other products. However, if the bathroom cabinets cannot be pushed well, it is difficult to launch other supporting products. As we all know, there are so many modern sanitary ware companies in China, so you must need best tips of modern bathroom cabinet for sales to stand out.
Style introduction
Different styles are suitable for different types of customers. The first thing to sell bathroom cabinets is to grasp the customer's style. Introduce several common style types.
1. Classic Chinese style bathroom cabinets-Luxurious, connotation, suitable for people over 30 years old.
2. European-style luxury bathroom cabinets- Nobility, grandeur, and connotation. Suitable for 35~50 years old. People who have taste, money and understand life.
3. American Classical cabinets— Rough, Atmospheric. There is a sense of culture and aristocracy, but it cannot lack a sense of comfort and sentiment. Suitable for consumers over 40 years old.
4. Modern simplicity cabinets-Simplicity, fashion, generosity, personality. Suitable for young people under 30 years old.  
Functional practicality
Functions include the size, height and shape of the basin, the distribution of storage space, and the shape design of the handle. The storage space and washing space of different types of bathroom cabinets are different, so it is necessary to understand the needs of customers for the use of bathroom cabinets.
Material and workmanship
The main materials of the bathroom cabinet are: oak, multilayer solid wood, PVC, stainless steel. The oak wood has a strong sense of wood, and it feels very delicate and high-end. The biggest advantage of PVC is that it has very good waterproof performance. In addition, PVC can be made into different shapes, suitable for modeling. It is often used for modern style bathroom cabinets. Stainless steel is wear-resistant, scratch-resistant and not easily deformed.
Take this modern and simple bathroom cabinet as an example(below picture)
This is a modern and simple style, the color is mainly black, gray and white cool colors, simple and stylish, and it is very popular among young people. The tough straight line feels very simple, brisk and clear. The shape of the basin is consistent with the main body, without disturbing the overall sense of linearity, and the design of the size and handle shape are in line with human needs. This is designed for modern young people and is also liked by many wealthy people.
Customers who like cabinet must first like the appearance, then the color, function, and material approval. To grasp the real needs of customers, selling modern bathroom cabinets must require a gradual sales process.