BONITA Different Bontia
author: Foshan Queenswood Kitchen & Bathroom Industrial Co.,Ltd
2021-01-25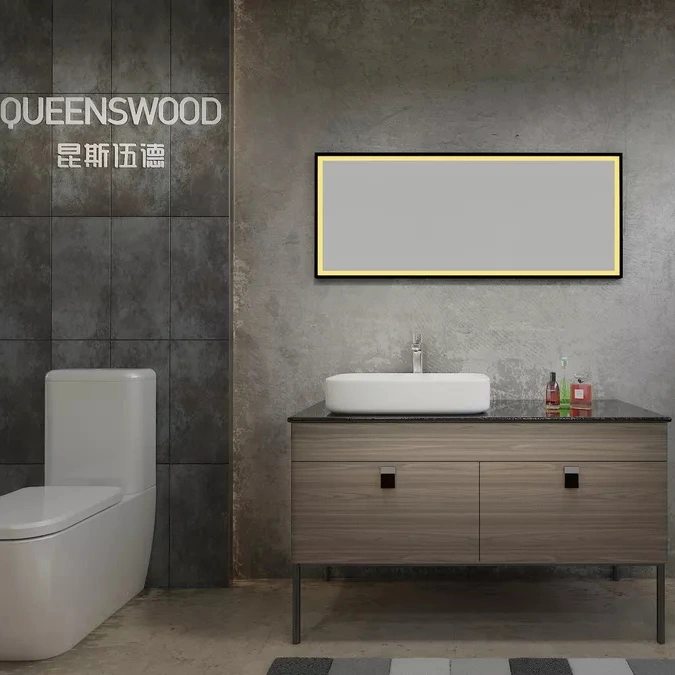 Q U E E N S W O O D
T
he height of summer in August
The blue sky is clear.
The fiery sun scorched the earth
The water in the river is hot.
The soil in the field is smoking.
The whole city is like a brick kiln.
Make one out of breath
Since the launch of the Bonita series in the first half of this year, it has been well received. In order to better keep pace with the times and adapt to the changes in the market, we have launched a new Ancona walnut color on the basis of Bonita.
The hot sun contrasts with the cool Ancona walnut color in summer. There was a collision between ice and fire, which made my heart feel cool.
Equipped with LED round mirror
Equipped with LED square mirror
In order to facilitate the needs of different customers, we have four standard sizes of 600, 800, 1000, and 1200mm.
Materials
Queenswood has always pursued the principle of green environmental protection, all bathroom cabinet materials are based on solid wood laminate, supplemented by particleboard, so that both soft and hard, making use of the advantages and disadvantages of different materials to complement each other.
plywood
We would like to introduce our major raw materials-plywood. In fact, solid wood laminate is what we often call plywood in our life. the raw materials are all made of solid wood, and then choose precious wood as the panel, which is made by high temperature and high pressure in the hot press after coated with resin glue.
Solid wood multilayer board is a kind of wood used for strong compressive ability
,
 is not easy to deform and crack, and the dry shrinkage expansion system is relatively small, so it has a better ability to adjust indoor temperature and humidity, and the surface layer can show the natural grain of wood. the pavement is simple. Solid wood multilayer board can improve the heterosexual shortcomings of wood formed in natural growth conditions and improve the stability of products.
Compared with traditional stone bathroom cabinets, bathroom cabinets made of wood have become mainstream in recent years.
After the rapid development of the bathroom cabinet industry, through high-temperature hot coating technology, Germany PUR hot melt adhesive coated PVC, so that the plate has a good waterproof and moisture-proof effect.