LUNA | Special party for bathroom
author: Foshan Queenswood Kitchen & Bathroom Industrial Co.,Ltd
2021-01-27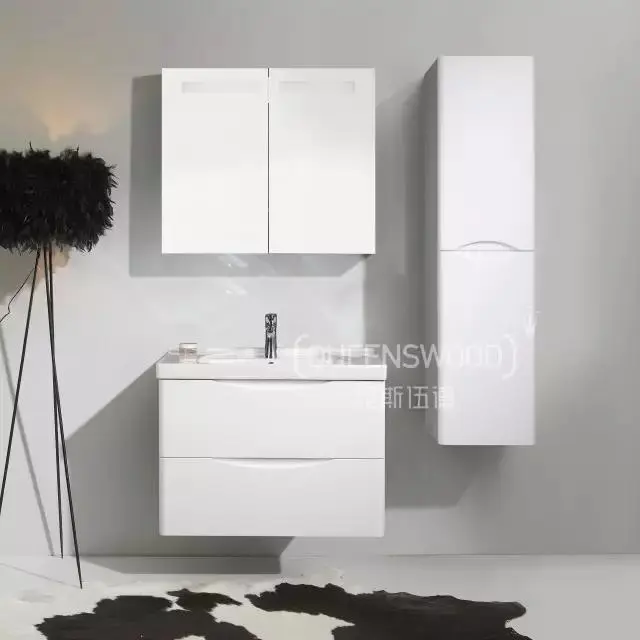 Details can't be ignored, QUEENSWOOD, DREAM HOME
 LUNA
LUNA, the new arrival of QUEENSWOOD. Design according to the Greek mythology, we use the hiden handle instead of the metal. The hiden handle likes the crescent moon, faintly and mysterious.
GREY WALNUT
Contracted origined from modern minimalist. Contracted style is simple and tasteful, the grade is reflected in the details of the design, each a small local and adornment, should be considered more requirements on construction.
BROWN ELM
Simple design is loved by many people. Live in the complicated and changeable world is disturbing, but the  simple and natural life space can let person body and mind refreshed, feel quiet and comfortable
 YELLOW ASH WOOD
HIGH GLOSSY WHITE
Modern style is one of the most popular style, the pursuit of fashion and trend, very pay attention to bedroom space layout and the perfect combination of function, is a product of hte industrial society。
DETAILS  细节
SENSE MIRROR
High clear silver mirror cabinet, touch switch or sense switch, using 3mm high definition environmental protection mirror with less-fog-function to restore clear image.
The mirror cabinet is also using imported Italian FGV hinges which can reach the largest angle of 165 °.  Automatic buffer return when closed and no voise, you will feel comfortable.
抽屉  DRAWER
This wall hung cabinet we care more about the details such as the moon shape handles, generous and elegant. Secondly, the cabinet is made with professional heavy duty drawers, hidden track, strong bearing force and no voise. With the U-shaped slot, you can match the smelly pipe insulation to make you home more comfortable.
厚边盆  BASIN
Bright clean glaze ceramic basin, the basin depth reaches 150mm, the circle arc pelvic floor, outside put in the water side, double protection prevents the water from splashing, the thick side basin and the cabinet more collocation.
SHOWROOM
ADD: W3-6, Second Floor, Building A, Hongyi Ceramic City, Foshan Guangdong
TEL: 0757-82771142
E-MAIL: sales@queenswood.com.cn