Mori Jupiter |forest series,uncommon, simple but not simple
author: Foshan Queenswood Kitchen & Bathroom Industrial Co.,Ltd
2021-01-22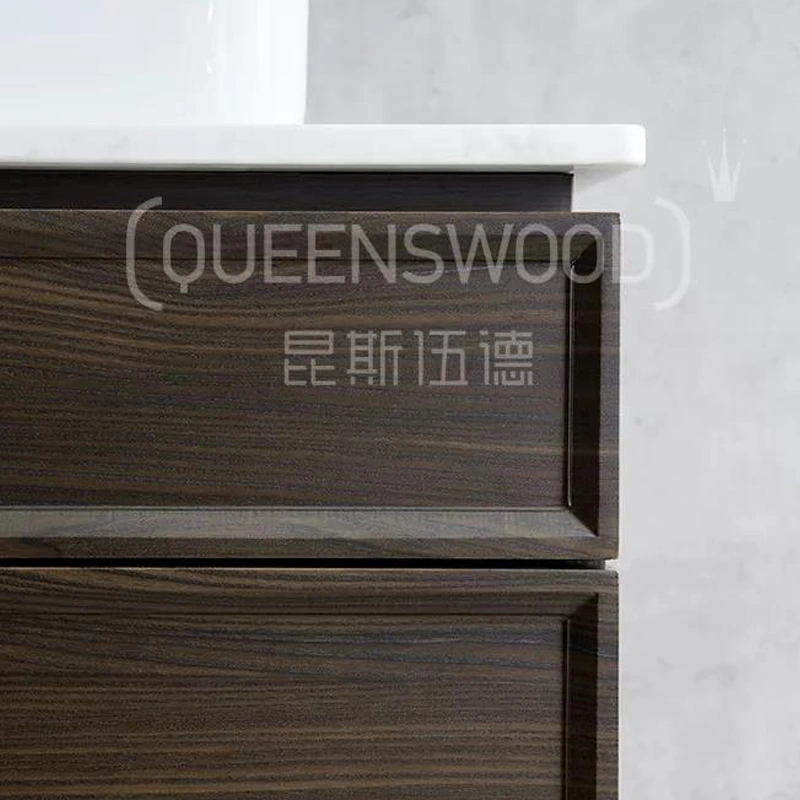 朱比特 - 昆斯伍德凝脂哑白系列
[设计说明]
COLOR:Sweden Walnut Black
DESIGN:To back to nature and unworldly, we pursue green and healthy life, advocate natural and comfortable life attitude. Mori style, not only is a fashion style but also is a simple and direct pursuit of the attitude and spirit of life.
[三大尺寸 THREE SIZES]
800⤵
Tips: sliding the pictures and learning mor
900⤵
Tips:sliding the pictures and learning more
1000⤵
Tips:sliding the pictures and learning more
【DETAILS】
According to the walnut, the surface of the cabinet we decorated as frame. And inside the tough exterior is an exquisite heart.?
Convenient.? The drawer already be divided into small spaces according to people's habits. It's better to do the location and classification of storage, to avoid the problem of large space classification unclear. 
Back to nature and reduce noise. Soft and silent feeling makes the home more comfortable.? 
The drawer closes slowly when there is a distance from the drawer limit, reducing impact force and form comfortable effect. Assured even if be in for long time use, it also need not undertake maintain.
Before the final design, someone suggested that the handle and the foot could change to gold aluminum alloy, for it looks higher class and the price could sell higher.???
We rejected the proposal. This againsted our original idea, and the pursuit of simplicity and nature is our purpose.
low-key luxury and concise
Jupiter series may can meet your demands. You can choose the integrated ceramic basin to match the cabinet.
Open-style mirror cabinet can make the bathroom cabinet cleaner and less cluttered.