Rodas Series|Make bathroom Beauty simple
author: Foshan Queenswood Kitchen & Bathroom Industrial Co.,Ltd
2020-12-21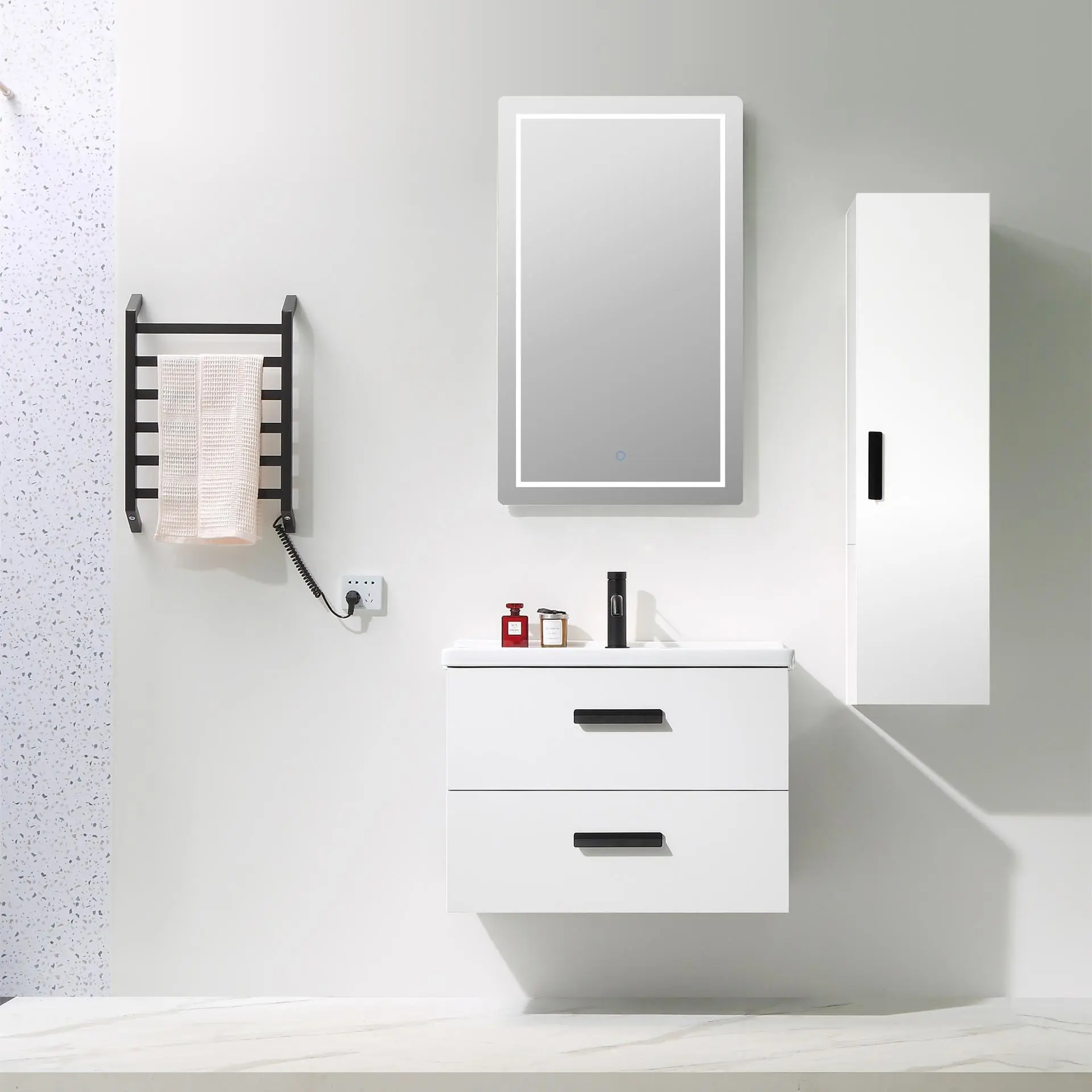 If you 
prefer the 
beaut
y of 
simple
 more than 
stacking decoration
,
absolutely don'
t miss this 
series of 
bathroom cabinet.
It abandons heavy colors and carvings,
with simple shape and smooth lines.
Based on the minimalist style,
it adds exquisite handles to highlight the texture.
01
We use the E1 plywood as major material,
it is very strong and durable material,
waterproof and anti-corrosion.
The texture is quite natural and simple,
which can also enhance the style of the space.
Waterproof and moisture-proof, not afraid of water mold
02
Our 
high-definition LED smart mirror
 uses sensitive 
One-touch 
high quality switch,
full
y show the
 fashion technology trends
 in bathroom
.
The e
ven light
 and
 clear mirror
make 
your 
makeup more detailed
 and more enjoy the process.
Even light, clear mirror
03
We use one-piece ceramic basin.
The surface is very smooth, easy to clean, and durable.
It is surrounded by designed water retaining edge to prevent water overflow.
The humanization is based on The rounded corner design prevents the hurts when using,
which is easier to clean, safe and fashionable.
Smooth surface, easy to clean
04
The two drawers design contributes to a wide storage space which can meet your daily storage needs.
By placing the side cabinets 
with
 layers,
you can also easily store 
more 
daily items,
thereby saving more space
 and making your bathroom more organized
.
Easily storage daily bathroom items
More---Two colors can be chosen
Color A
:
Glossy White
Our 
high-glossy white 
cabinet Seemingly simple tones, its Simple and elegant design is so amazing and eye-catching.
The white color is highly Compatibility, and can be softly integrated with various space environments.
It can also be beautifully integrated with various space environments.
It can complement each other with the black handle.The black and white color combination is noble and elegant.
Glossy White effects
Color B
:Sands black
Our Sands Black cabinet has low saturation black, and presents a unique visual effect.
 It not only shows alternative personality,
but also light luxury,
builds calm and relaxed atmospheric in bathroom.
 And with the embellishment of golden handles, creates
high-end fashion
 and 
bring
s
 more elegant atmosphere 
in
 bathroom.