Some Ways to Remove Oil Fume from Kitchen Cabinets
author: Foshan Queenswood Kitchen & Bathroom Industrial Co.,Ltd
2022-07-05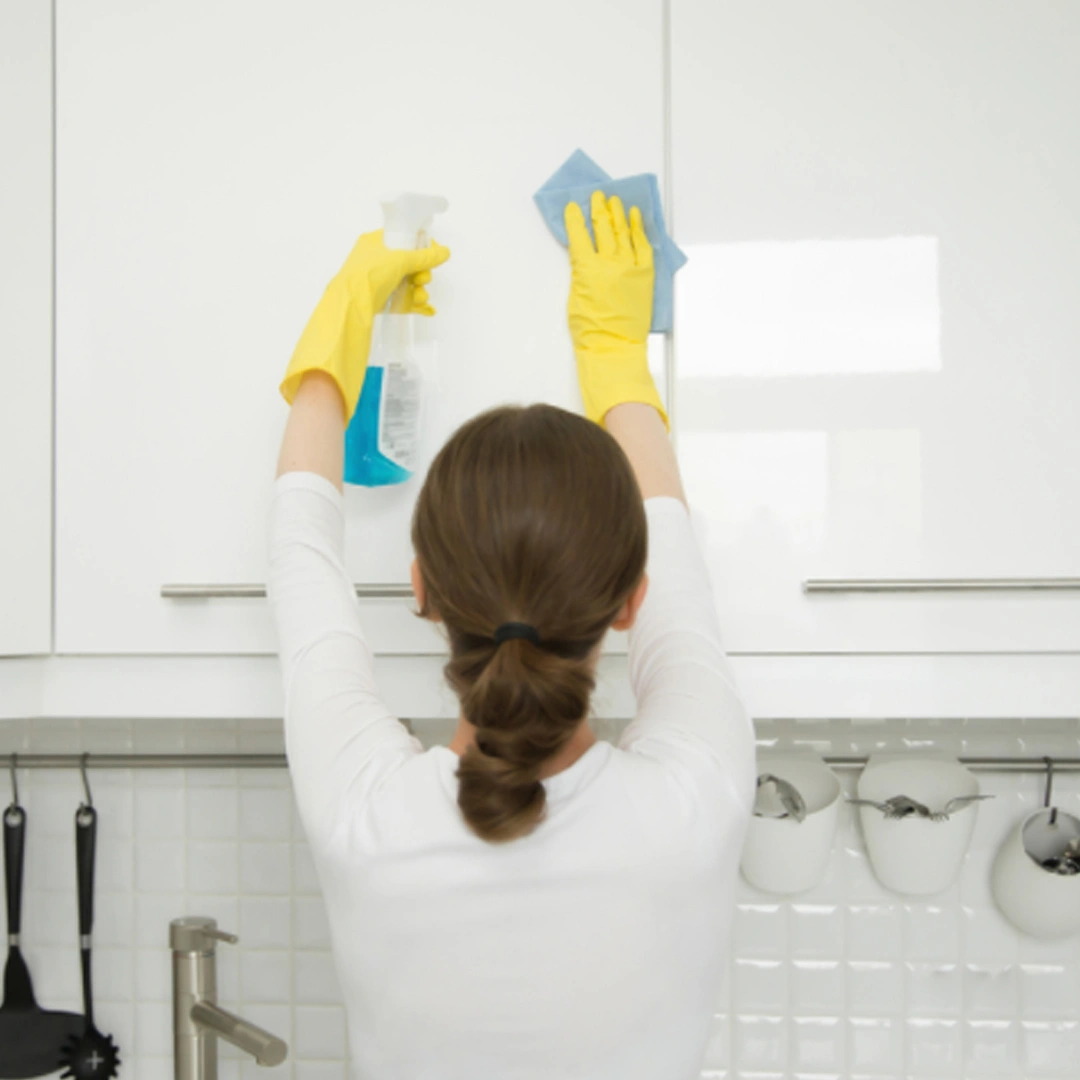 We know that the kitchen is a place with heavy oil fume, and the cabinets will always be stained with a lot of oil fume. What are the methods to remove oil fume from the kitchen cabinets? Today we will explain to you.
Alcohol wipe
Too much kitchen fumes that cannot be exhausted will not only accumulate in the kitchen, but also inhale into the body and affect health. Wiping the cabinet walls frequently is the only way to keep the overall cabinet clean. Alcohol has the properties of dissolving grease, diluting it to 75% concentration can be used to wipe oil stains, and it has excellent results. Due to the quick-drying properties of alcohol, it is more effective against mildew than wiping with water.
Wipe with vinegar
Add an appropriate amount of vinegar to the water, and then wipe to remove oil stains. Or soak it in bleach solution for a while and then wipe it, the decontamination effect is also very good.
Wipe with neutral detergent
There are different cleaning materials for different cabinet materials, but neutral detergents can be used in most cases. Difficult-to-wipe stains should be cleaned with soapy water and neutral detergent. For matte countertops, you can use decontamination powder and wipe gently in a circular motion. If the cabinet is made of logs, you should first remove the dust with a duster, and then wipe it with a dry cloth or a special liquid for log maintenance. Try to clean the dirt left on the solid wood cabinets on the same day. In addition, it is best to maintain, clean and wax solid wood cabinets every half a month or so to keep the color bright for a long time.