Want To Make Small Bathroom Bigger?
author: Foshan Queenswood Kitchen & Bathroom Industrial Co.,Ltd
2021-01-15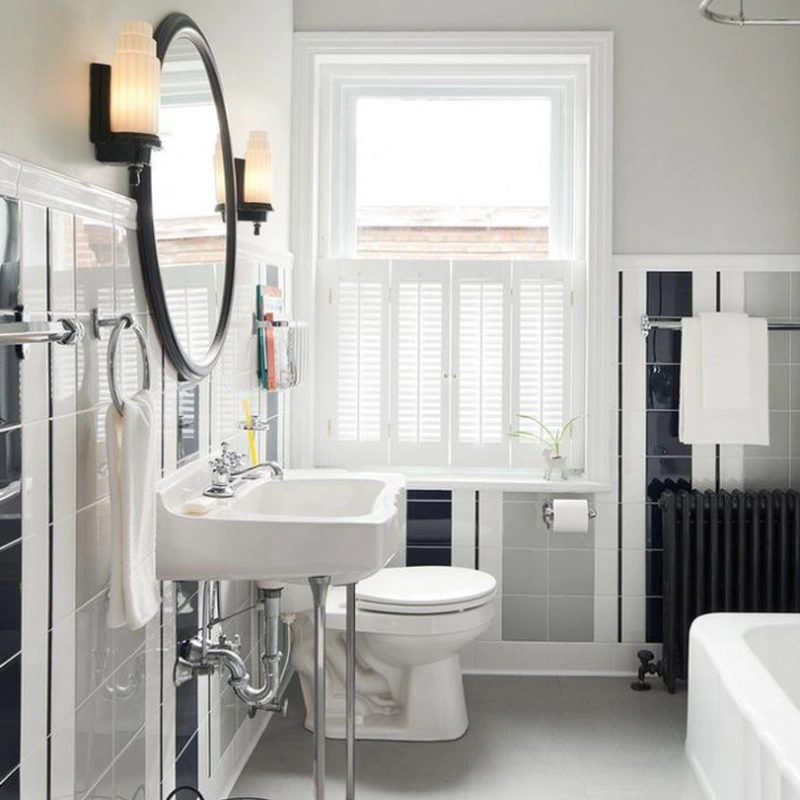 Still worried about the size of the bathroom? How to make the small bathroom look bigger. Following the small bathroom ideas collected by the editor and mastering the following techniques, every inch of your space will be used to the maximum, your bathroom space will also be improved, and a good space design will also bring unexpected beauty.
Ideas for making small bathroom look bigger.
1. Clutter
One of the key things to do is to remove everything on the floor, including towel racks, etc. It is a good way to store clutter in the bathroom closet to reduce floor space.
2. The color of the bathroom
Many apartment bathrooms do not have windows, so the bathrooms need to be brighter. To make the sense of space stronger, a simple and effective solution is to use natural wood floors and sturdy black lamps to preheat the white.
3. A big mirror
Mirrors really help to exaggerate the role of space. Mirrors are used in many places, such as shopping malls or dance rooms. In addition to the basic supply of mirrors, you can make the internal space bigger. Combining mirrors with dark or dramatic color schemes will also help.
4. Size and color of floor ceramic tiles
Wider ceramic tiles will make the bathroom feel larger, more prominently with light-colored floor tiles.
5. Small cabinet
If you need to place something, you can put a small storage cabinet on one side of the sink to improve the cleanliness of the countertop.
6. Frameless shower
Compared with framed shower doors, frameless showers take up less space. Most of them use transparent strengthened glass material, which can also increase visual ductility. The frameless shower is more simple and transparent in appearance, and can increase the fashion sense of the bathroom.
If you want to refer to the overall design, 
LOCA series-Meet ceramic slab, return to the original life in the name of nature
, which can be for your refenence.
If you are choosing the bathroom cabinets, tiles, mirrors and other products mentioned above, please shop around until you find the right ones, because there are many 
bathroom vanity manufacturers
 in China. Hiding the clutter in an invisible place will make the whole space simple and tidy.