What Are the Types of Bathroom Faucets?
author: Foshan Queenswood Kitchen & Bathroom Industrial Co.,Ltd
2022-08-02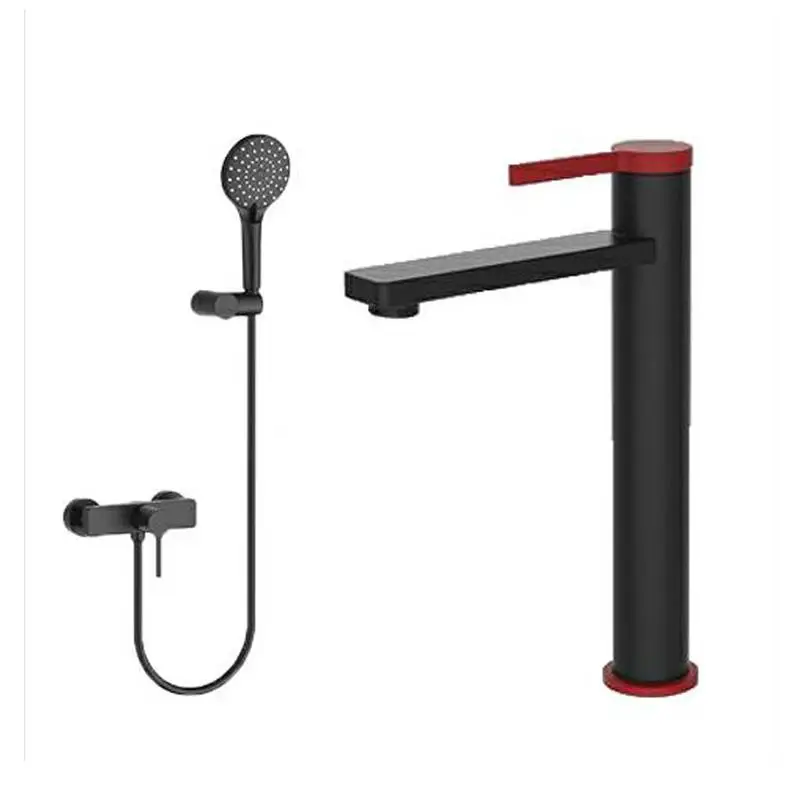 There are all kinds of faucets on the market, tall and short, round and square, brass, stainless steel, induction manual... Not to mention the material and function, the shape alone will make you dazzled. There are so many faucet products, how can you do it? How to choose a faucet suitable for your use? Although bathroom faucets are of color, style, shape and variety, from the point of view of hot and cold control, they are generally divided into three categories:
Three types of faucets
Single-handle double-control faucet: It mainly refers to the use of a faucet valve to control the hot and cold water and adjust the water temperature during use. Generally, it is hot on the left and cold on the right. It is easy to use and is more suitable for basins and kitchen faucets. After all, it is like being busy in the kitchen. But there are no more hands to adjust the water temperature.
The faucets all use the more popular ceramic valve cores as seals, which have the advantages of flexible switching, easy temperature adjustment and long service life.
Double handle and dual control faucet: It mainly refers to the control of the cold water and hot water divided into two different faucet valves, and it is also a mainstream hot and cold water faucet. To be precise.
It adopts ceramic chip seal. On the basis of the traditional double handle, the original rubber seal is changed to a ceramic chip seal. When opening and closing, the handle can be rotated 180 degrees, and it can be adjusted by hot and cold water. It is characterized by easy opening and different styles. more.
Thermostatic faucet: The temperature can be set, and the faucet can control the water temperature by itself. The water temperature is higher than the preset temperature and the thermostatic valve prevents the water from coming out. Can not withstand high temperature above 60 ℃, the distance between the water heater and the faucet should not be too far and the water quality is free of fine solids. Using a thermostatic faucet is also very water-saving, because it is mixed with hot and cold water, and the temperature is neither too cold nor too hot. It is suitable for laundry or washing vegetables, saving a lot of water resources.