Best Bathroom Solutions by China Professional Bath Cabinet Manufacturer-Queenswood
author: Foshan Queenswood Kitchen & Bathroom Industrial Co.,Ltd
2021-06-26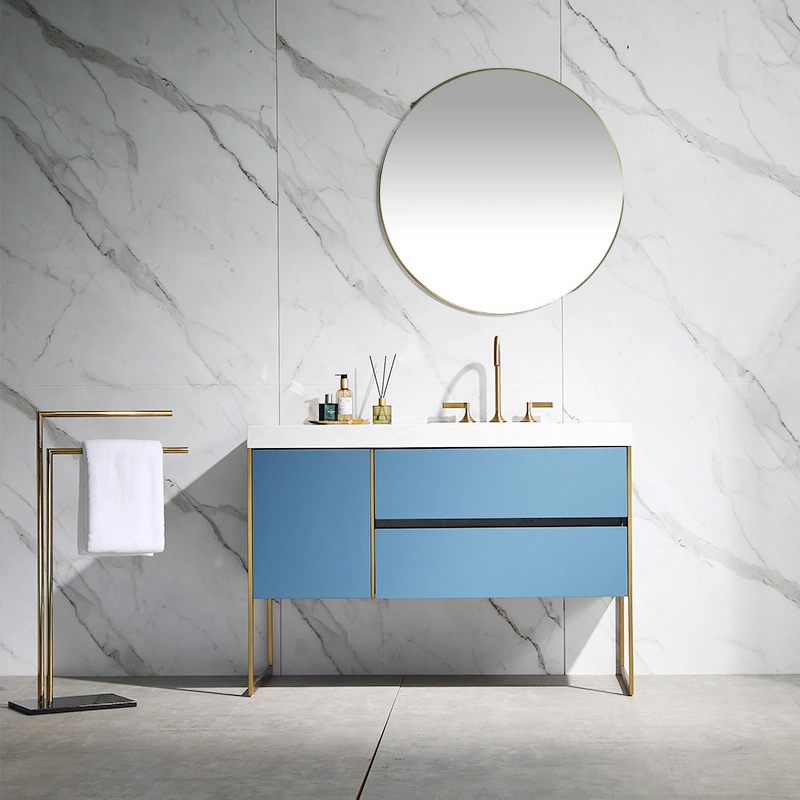 Small bathroom also can have very big individual character, the design of bathroom cabinets has diversity, need not because the space is small and limit the plywood bathroom cabinet idea. Next we will introduce you different bathroom styles and  transforming methods.
Decor an Accent Wall

The accentuated walls of the bathroom have countless options. For example, paint a wall with a sink or toilet in a bold color and use a dazzling wallpaper to create a glamorous, chic look.
Mirror Magic Expands Space
Mirrors are known to make a space look bigger. In fact, mirrors have more magical power. Mirrors can define the style of a bathroom. Accordingly, must buy the mirror that has unique style at one side. The display of mirrors can also contain some drama, such as fixing mirrors on floor standing plywood bathroom cabinet at an unusual Angle.
Light Color Scheme

Light colors make a room look bigger. Pastel colors help reflect natural light. If you have a window in your bathroom, the reflected light will turn around and illuminate your little space.
Founded in 2012, as a professional plywood bath cabinet manufacturer, Queenswood has our own Chinese bathroom vanity factory. We provide our customers with floor standing plywood bathroom cabinet,wall mounted plywood bathroom cabinet,  plywood bathroom vanity set, etc.. Almost all kinds of  bath cabinets you can find in our website, and you can also customize your own bath furniture as you like to fit your own bathroom.
Queenswood has been renovating bathrooms for years. Our design team has been thinking about how to turn a tiny bathroom space into an amazing room, a relaxing space that you'll want to spend time in! We pride ourselves on our reputation as one of the trusted leaders in the industry and will offer you a bathroom cabinet solution that can be customized for any bathroom or budget. No matter what style you pursue, our professional designers can help you achieve perfection!
For more popular Bathroom Solutions, feel free to contact us. We are looking forward to discussing with you! ☎️ / ✉️
+86 13620143634
+86 18042866204